Land
Our portable technology enables land and over the shore access for vehicles and tanks, in areas where ground conditions are poor, and where transportation is likely to become bogged down and potentially damaged.
In emergency and disaster situations our innovative systems allow rapid vehicle access into any location, ensuring vital aid and supplies are delivered where it is needed most.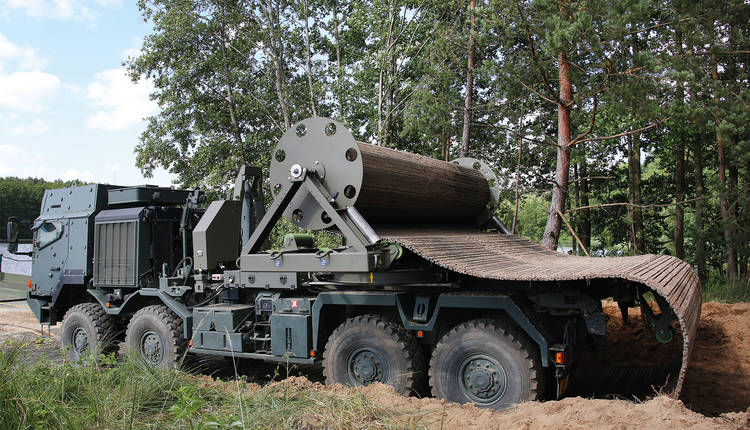 HEAVY GROUND MOBILITY SYSTEM
The Heavy Ground Mobility System improves the mobility of heavy duty transport within challenging ground conditions. Comprising of M150 Trackway® and deployment and recovery system to suit, this is the perfect solution to tackle route clearance, bridging ingress and egress, and over the shore operations.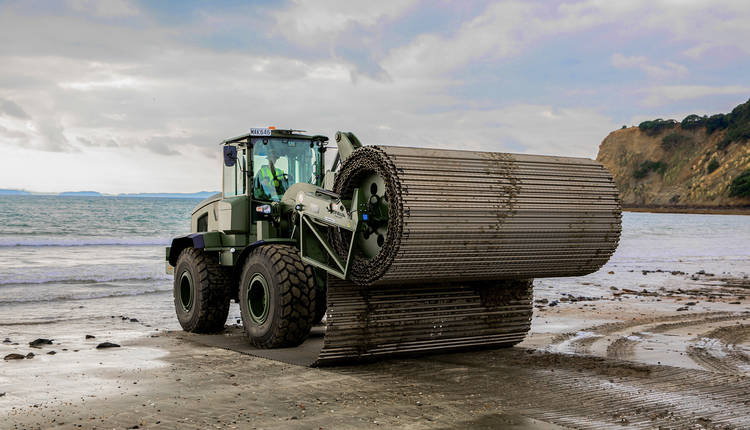 MEDIUM GROUND MOBILITY SOLUTION
Improving the mobility of vehicles with pneumatic tires, the system creates an access route that stabilizes the ground when bearing pressure is low. Comprising of M30H Trackway® and a deployment and recovery system, tackling challenging terrain assist in multi-climate operations.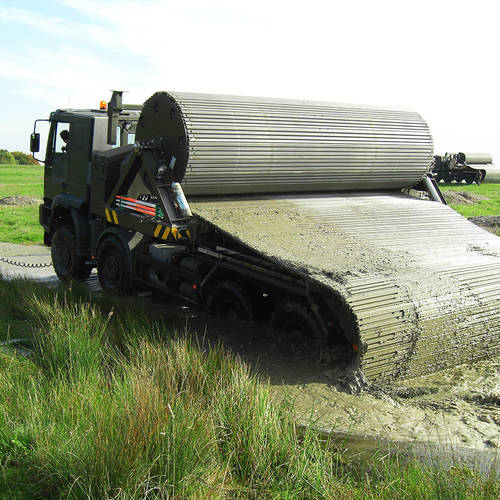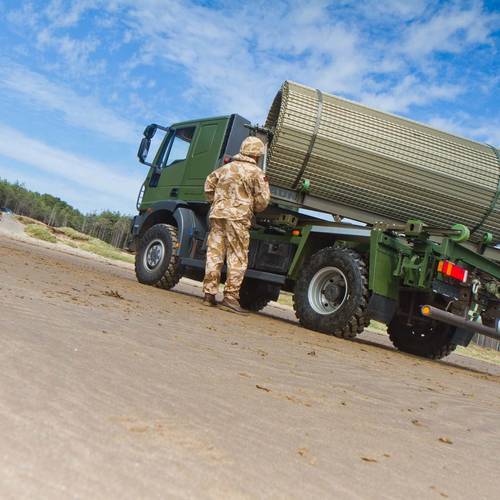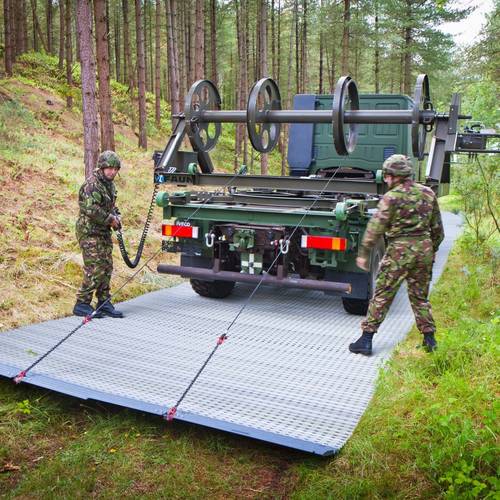 BROCHURES
For further information, why not take a look at our brochures

Global Network
For further information contact one of our Global Representatives, local to your area.