Roadway
This portable technology enables roadways to be constructed in areas where ground conditions are poor, and where vehicles are likely to become bogged down and potentially damaged.
In emergency and disaster situations our roadway allows rapid vehicle access into any location, ensuring vital aid and supplies are delivered where it is needed most.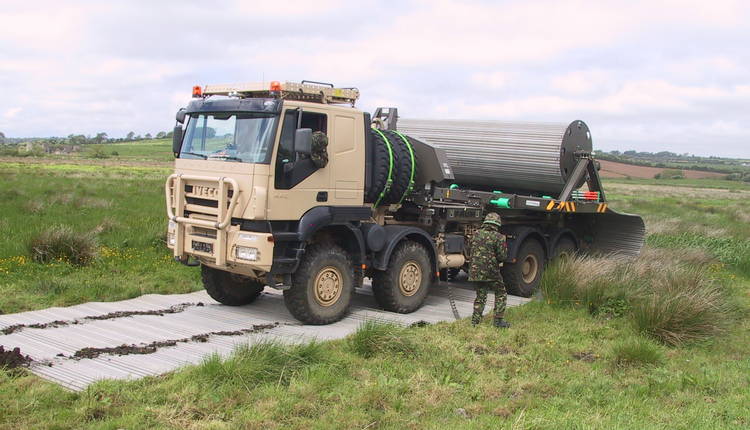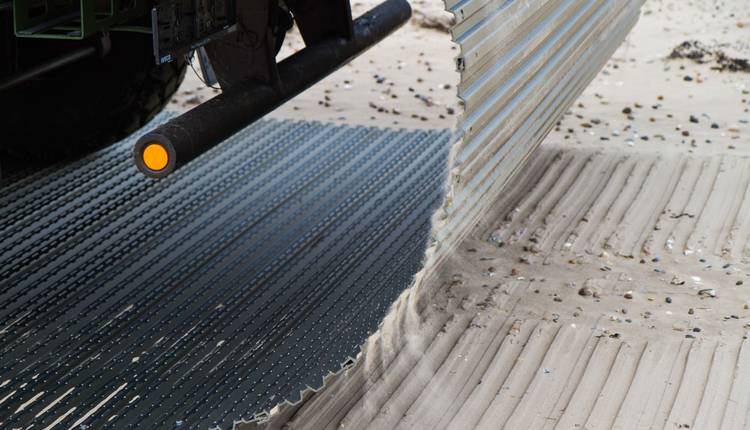 Made from high grade aluminium to withstand temperatures ranging from -40°C to +60°C;
M150 Trackway®
Suitable for heavy traffic including tanks, transporters and bridging support;
Withstands vehicles up to MLC* 150;
Graded indefinitely for MLC* 70 on a 3% California Baring Ratio (CBR) ground condition;
Width 4.6 metres.
M30H Trackway®

Male/Female Joints allow improved articulation of each panel;
Locked together with sliding Shoot Bolts;
Width 3.3 metres.
*Military Load Classification (MLC)