Heavy Ground Mobility System
This rugged, military system creates a temporary modular roadway which enables the rapid deployment and recovery of vehicles and people.
Best suited to adverse terrain conditions, including snow, marsh, mud, and sand, the Heavy Ground Mobility System (HGMS) is suitable for heavy tracked and wheeled vehicles, including tanks, tank carriers, and bridge transporters.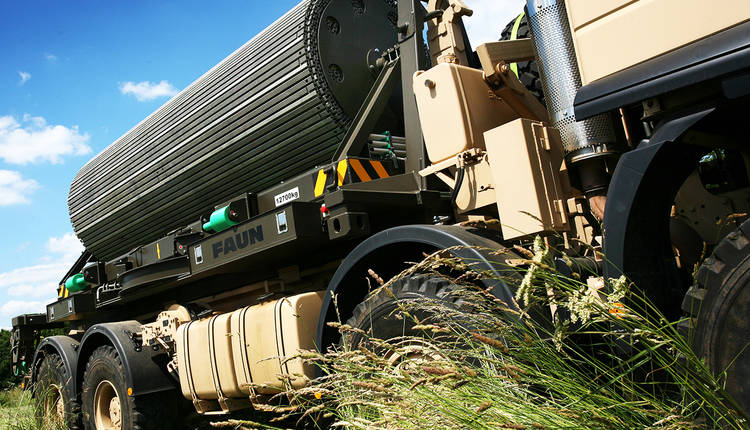 50 METRES DEPLOYED IN 10 MINTUES
DROPS / PLS HOOK LIFT COMPATIBLE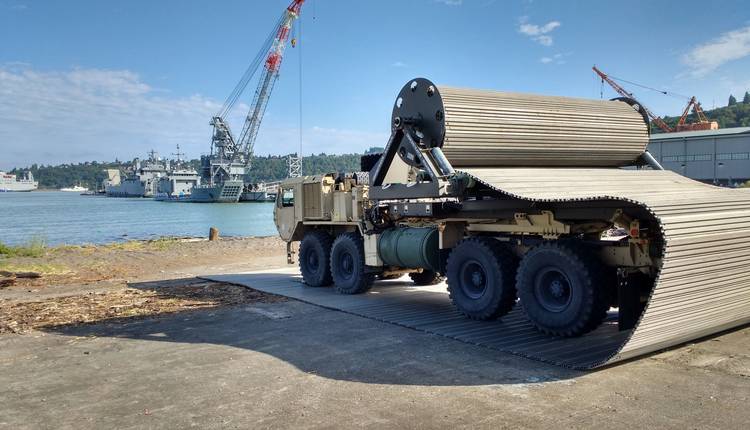 TRACKWAY® – modular length of aluminium panels.
SPOOL – a braced steel structure which holds the Trackway® on the Trackrack® or Spoolrack.
TRACKRACK® – deployment, recovers, transports and stores the Trackway®.
CHASSIS – an 8x8 vehicle with DROPS/PLS with a payload of at least 13T, to carry the Trackrack®.
SPOOLRACK – stores and transports additional Trackway® for transfering to Trackrack®.
TRAILER – transportation for the Spoolrack.
ACCESSORIES – enables deployment, recovery, anchorage and field maintenance.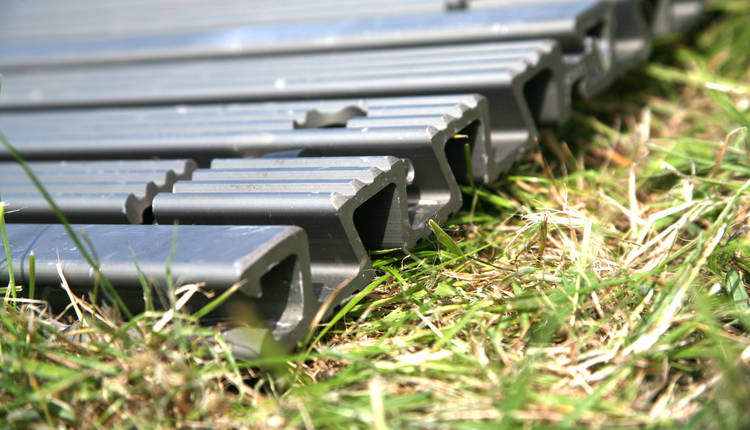 Suitable for heavy traffic including tanks, transporters and bridging support;
Withstands vehicles up to MLC* 150;
Graded indefinitely for MLC* 70 on a 3% California Baring Ratio (CBR) ground condition;
*Military Load Classification (MLC)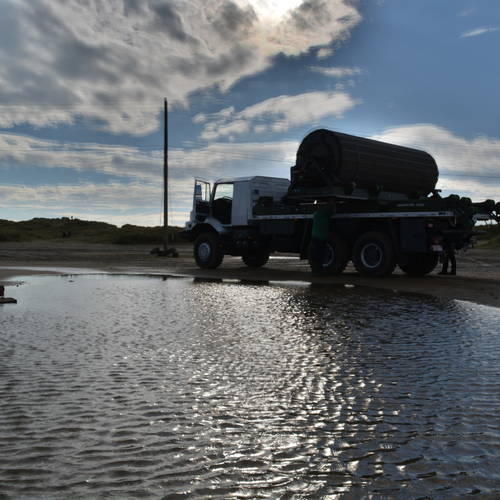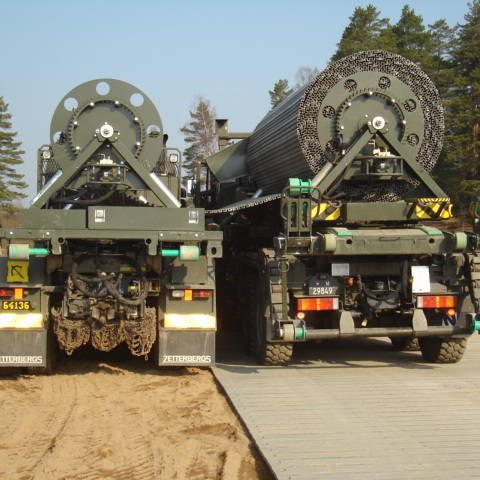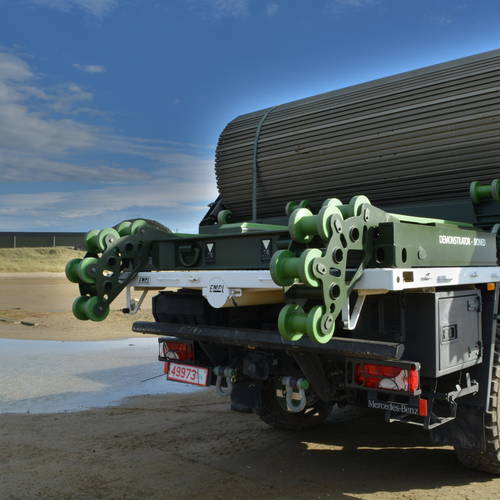 TECHNICAL INFORMATION PACK