Heavy Ground Mobility System Beam Dispenser
Mounted via a custom adapter plate and quick release coupling, the Heavy Ground Mobility System Beam Dispenser (HGMS-BD) is designed to deploy Trackway® sequentially, quickly and efficiently by taking advantage of simple interchangeable spools.
Suitable for Front-End Loaders or rough terrain Tele-handers, the availability of different adapter plates can provides high flexibility across different sites.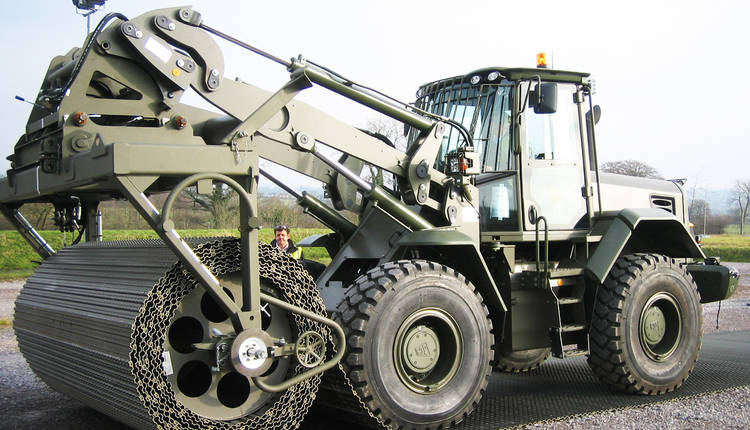 HIGH FLEXIBILITY WITH HOST MACHINES
SPOOLING CONTROLLED IN THE CAB
OPERATES IN HOSTILE CLIMATES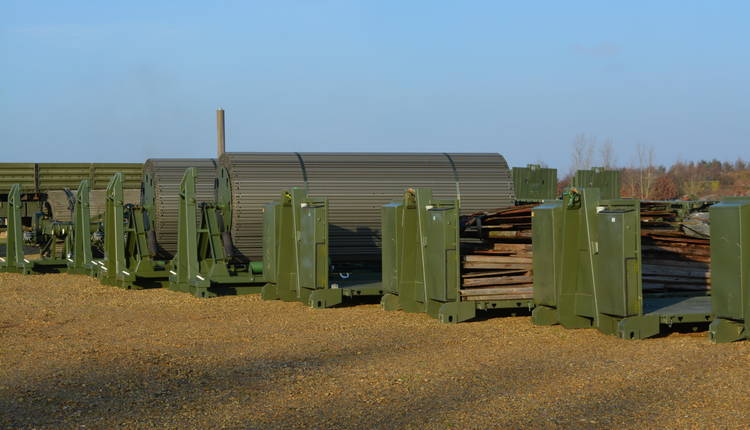 TRACKWAY® – modular length of aluminium panels.
SPOOL – a braced steel structure which holds the Trackway® on the Beam Dispenser.
BEAM DISPENSER – Picks up the Spools to deploy, and recover the Trackway®.
INTERFACE PLATE - custom adapter plate and quick release coupling to mount the Beam Dispenser onto the Host Machine.
HOST MACHINE - Front-End Loader or rough terrain Tele-hander.
ACCESSORIES – enables deployment, recovery, anchorage and field maintenance.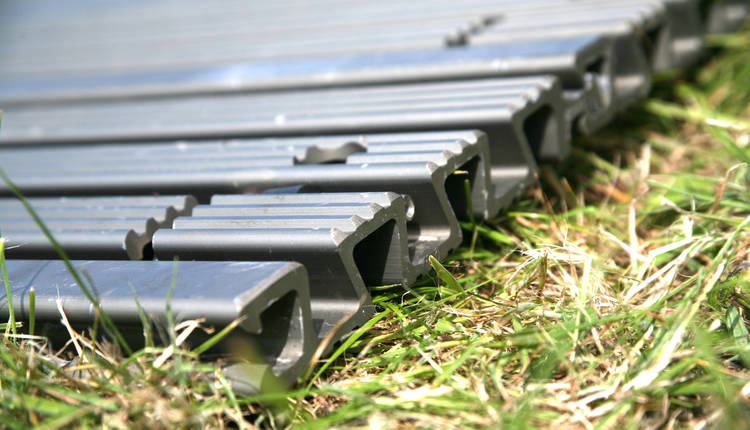 Suitable for heavy traffic including tanks, transporters and bridging support;
Withstands vehicles up to MLC* 150;
Graded indefinitely for MLC* 70 on a 3% California Baring Ratio (CBR) ground condition;
*Military Load Classification (MLC)

Spooling in and out is controlled by the driver via the auxiliary hydraulic circuit of the host machine. Once the Spool is locked in place, the Trackway® is deployed under constant tension while driving forwards, and recovered hydraulically while reversing.

As a multipurpose solution the Trackway® is suitable for Boat Ramp Kits (BRK), Rapid Runway Repair (RRR), Helicopter Landing Mats (HLM), and general infrastructure use.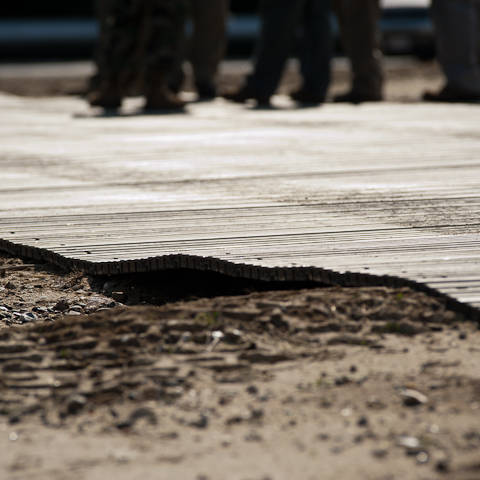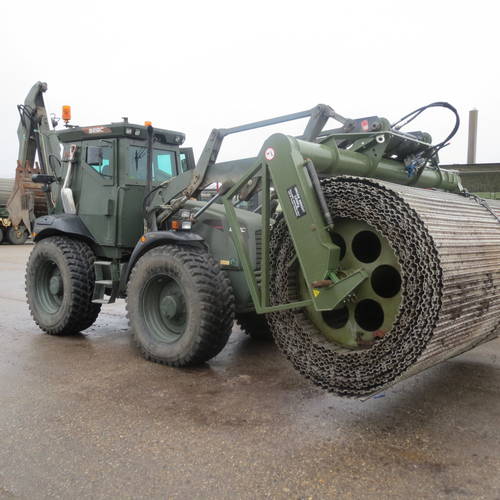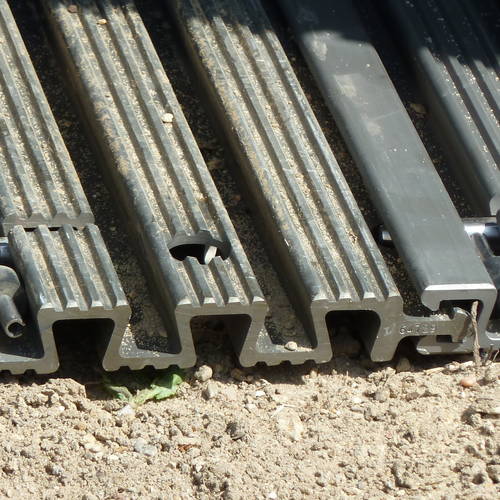 TECHNICAL INFORMATION PACK