VIP ACCESS AT DSEI, LONDON 2017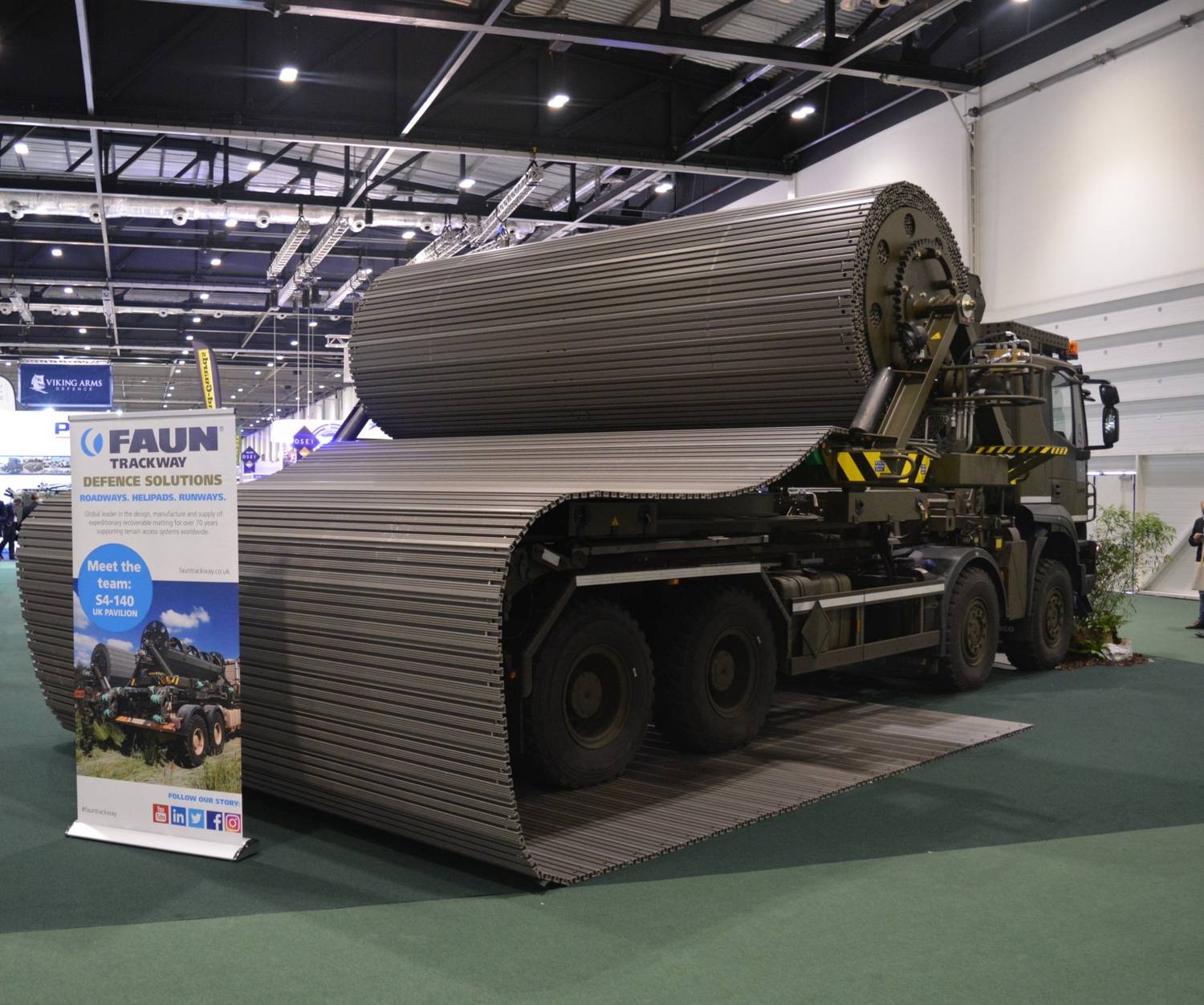 FAUN Trackway® were exhibiting some of their latest solutions inside the UK Pavilion at DSEI. Within the pavilion were many of the well known suppliers to the defence industry and Welsh Government making this a very busy area of the exhibition.
Also on display in the Land Zone was FAUN's Heavy Goods Mobility System (HGMS) this raised considerable interest from the delegates at the show with several appointments being made with our team to discuss the system in further detail.
Our leading products on display in the UK Pavilion during the exhibition were the Helicopter and Aircraft Landing Mats, these are expedient runways in kit form that create temporary landing areas.
There were VIP visits to the stand from 7 countries introducing themselves to the team and discussing the products we have to offer. With hundreds of delegates from all over the world stopping by to taking the opportunity to view three large screens displaying rolling videos showing FAUN Trackway®'s unique solutions in action. Military engineers in over 40 countries rely on FAUN systems on a daily basis where they provide unsurpassed functionality, quality and durability.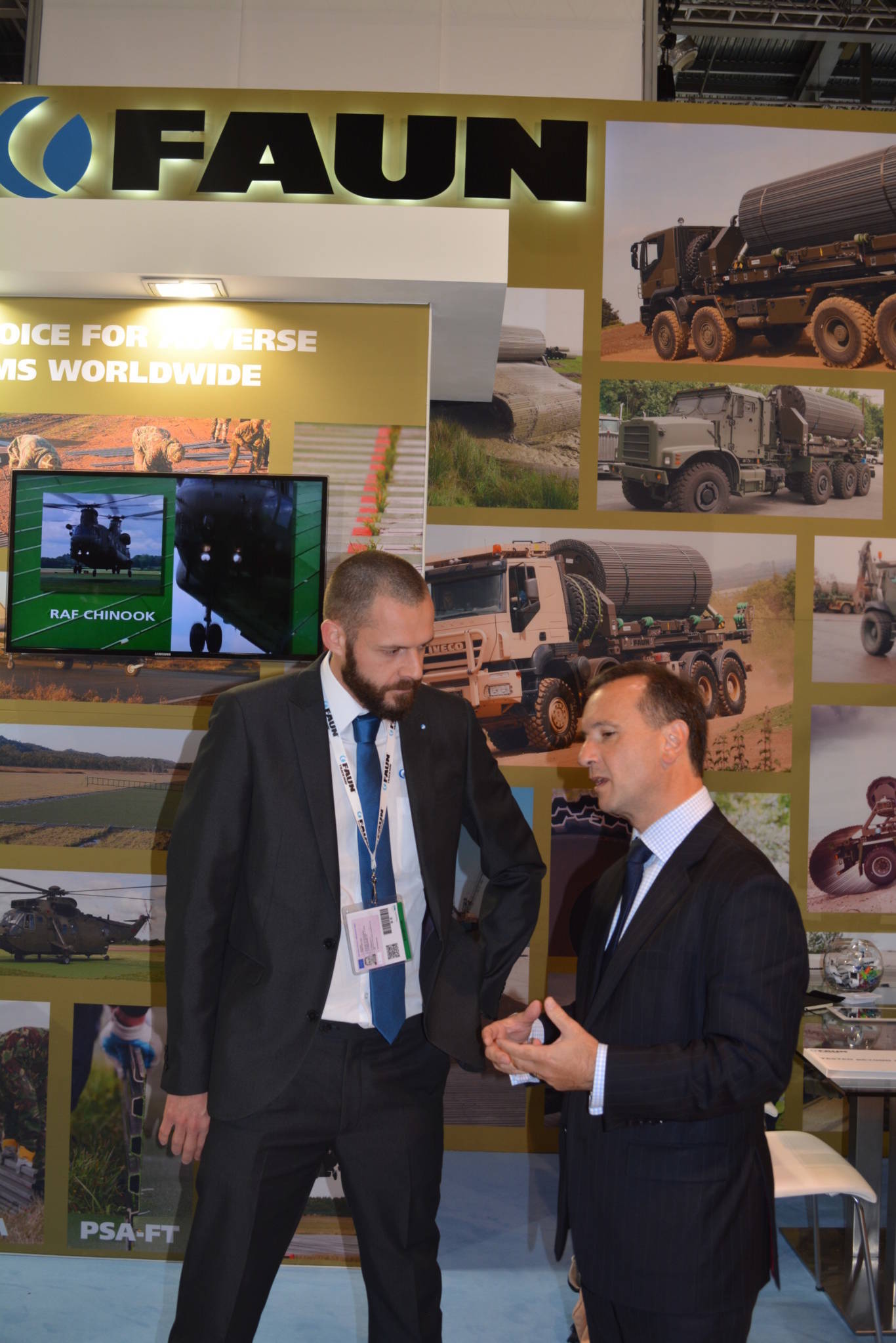 'Alun Cairns' Secretary of State for Wales was one of the VIP's interested in current activities in Welsh development and business support, who dropped by for a chat with the team. Chris Kendall, CEO was joined by the Management team Rob Jennings and Gareth Williams plus Sales & Marketing team Neil Wigley, Michael Jordon and Rosalind Hopewell.
All in all the DSEI Exhibition 2017 was a tremendous success and FAUN look forward to returning when this prestigious show comes back in 2019.
DSEI this year enabled us to build on existing relations and form some very strong contacts from a wide range of countries, enabling us to open up new opportunities for FAUN Trackway®
Chris Kendall, FAUN CEO