MAKING TRACKS TO KINGSTON, SOUTH AUSTRALIA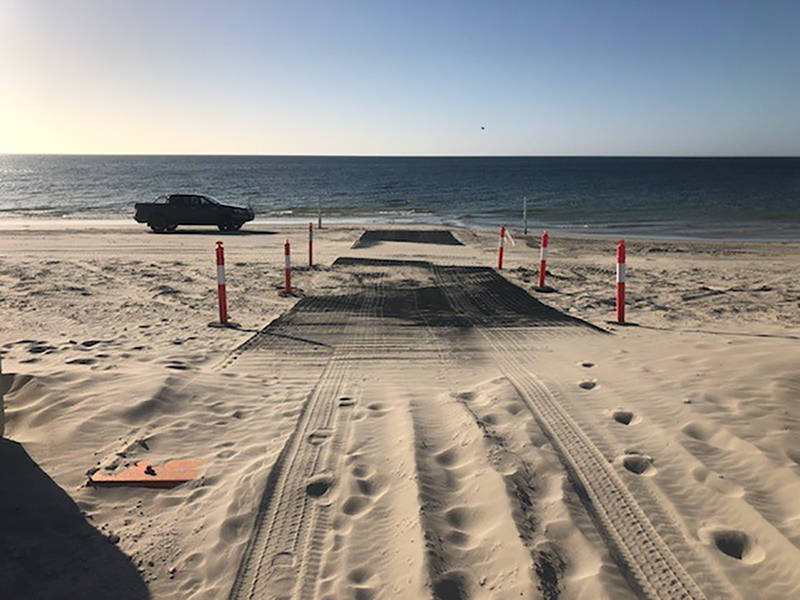 The order is the first of its kind in the region which sees the C40 Trackway® solution installed to improve beach access for both 2 and 4 wheel drives, along with safe watercraft launching and recovery.
Following a recommendation from its Maria Creek Sustainable Infrastructure Project Community Focus Group, Kingston District Council met to discuss the requirement.
Designed to maximise the mobility of boats and other watercraft, our Boat Ramp Kit is an innovative launch and recovery system, constructed from lightweight and environmentally friendly aluminium panels. Once assembled, the Trackway® system is deployed quickly and effectively; and can be used again at a different location once recovered, providing both permanent and temporary solutions.
Suitable for wheeled vehicles, boat trailers, and marine equipment, the Boat Ramp Kit provides a high traction surface which ensures a smooth passage. Joined in multiples by a tongue and groove joint and locking bolts, the Boat Ramp kit can be supplied to any length requirement desired.
Nat Traeger, CEO at Kingston District Council, commented: "Council is always looking at ways to value-add to its vision of being a thriving destination and this all-access solution is more than just a temporary boat ramp. In fact, by far the most satisfying outcome is that the council's safe, popular beaches are now accessible to conventional vehicles as a 4WD isn't required to use the Trackway®. Not only that, emergency service vehicles and those living with a disability can now also easily access our beaches, 'the beach starts here' is our motto for a reason, and this innovative solution is certainly testament to that!"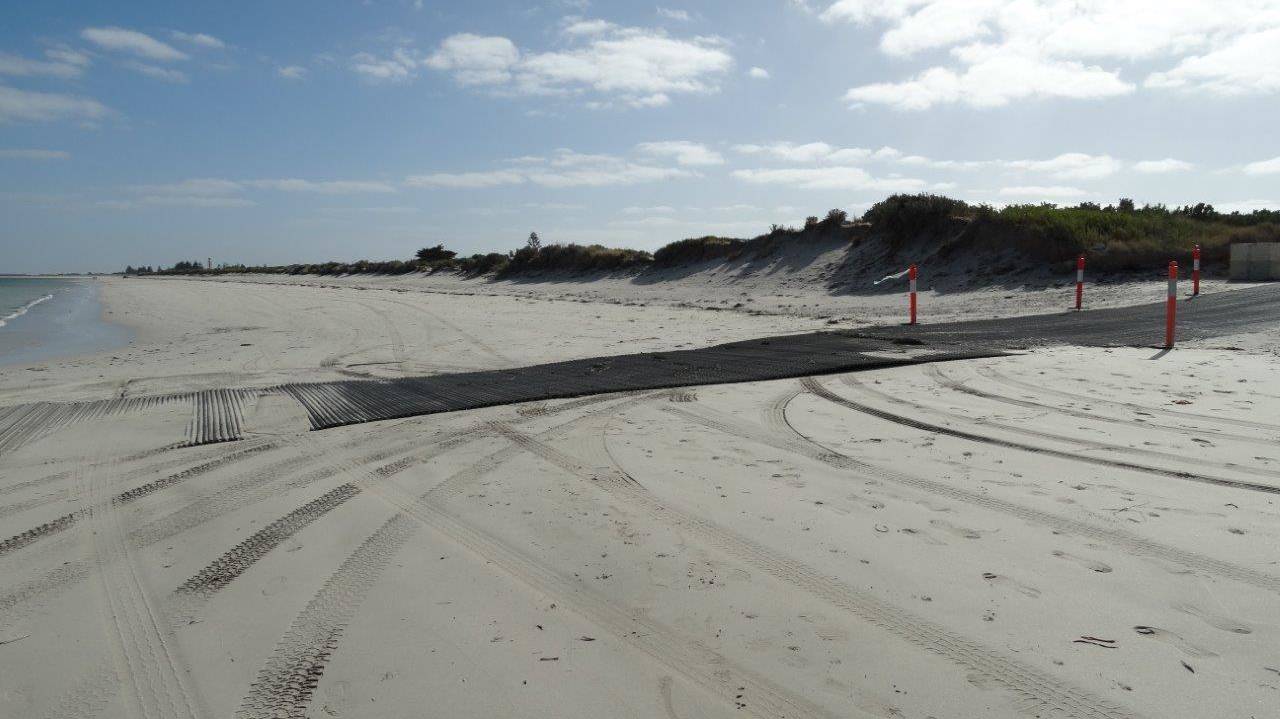 Chris Kendall, CEO at FAUN Trackway Limited, said: "The Boat Ramp Kit in Kingston is a brilliant example of how our products can be used in environments around the world. We're proud to provide a sustainable system that will serve the region well into the future. We would like to thank Rohan James from Forward Defence in assisting us with this successful delivery"