FAUN TRACKWAY LIMITED SUCCESSFULLY TRANSITIONS TO THE ISO 9001:2015 AND ISO 14001:2015
FAUN Trackway Limited is proud to announce that we have successfully transitioned to ISO 9001:2015 and ISO 14001:2015 plus recertification for OHSAS 18001:2007.

FAUN Trackway Ltd is a manufacturing and engineering company based on Anglesey in North Wales. For over 70 years we have designed and manufactured capital goods for the defence industry. Our products are used in land and air operations by military personnel in over 40 countries.
Our highly trained engineers that provide the support to our clients from the moment our products are selected help FAUN excel in the customer service and relationship provided by the company.
Following a 12 month period of review and understanding of the requirements the company has successfully been accredited to the latest standards to keep the company at the forefront of the continuous improvement.
The new standards incorporates a new structure to follow the same overall structure as the other ISO management standards (known as the High-Level Structure), making it easier for anyone using multiple management systems.
Another major change us the focus on risk-based thinking. While this has always been part of the standard, the new version gives it a higher level of importance.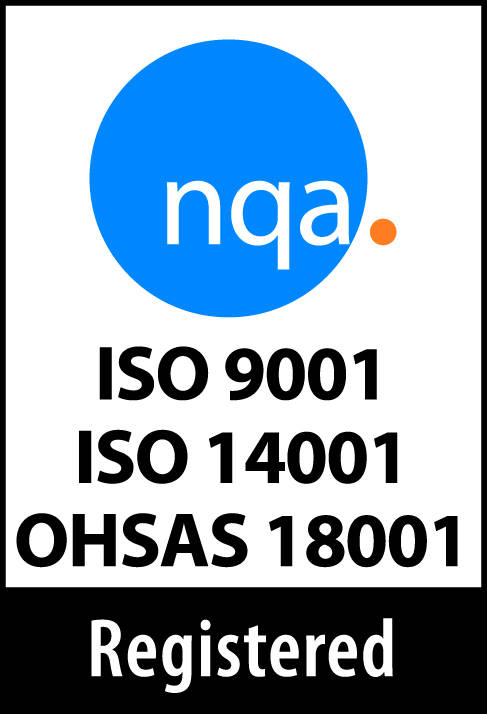 ISO 9001 Quality Management (QMS)

Provides a framework and set of principles that ensure a common-sense approach to the management of our organisation to consistently satisfy customers and other stakeholders. In simple terms, it provides the basis for effective processes and effective people to deliver an effective product or service time after time.
ISO 14001 Environmental Management (EMS)
Is the principal management system standard which specifies the requirements for the formulation and maintenance of an Environmental Management System. This helps to control our environmental aspects, reduce impacts and ensure legal compliance.
OHSAS 18001 Occupational Health and Safety Management (OHS)
Provides a framework for the effective management of Occupational Health and Safety including; all aspects of risk management and legal compliance. It addresses occupational health and safety rather than any specific product safety matters.
FAUN will continue to commit towards achieving the very best in customer relationships management and ensuring our products are unsurpassed in functionality, quality and durability.