Making Light Work of Mobility
MAKING LIGHT WORK OF MOBILITY
The rapid and effective movement of troops, vehicles or supplies either for military use or civilian emergency relief is an essential but potentially financially costly exercise.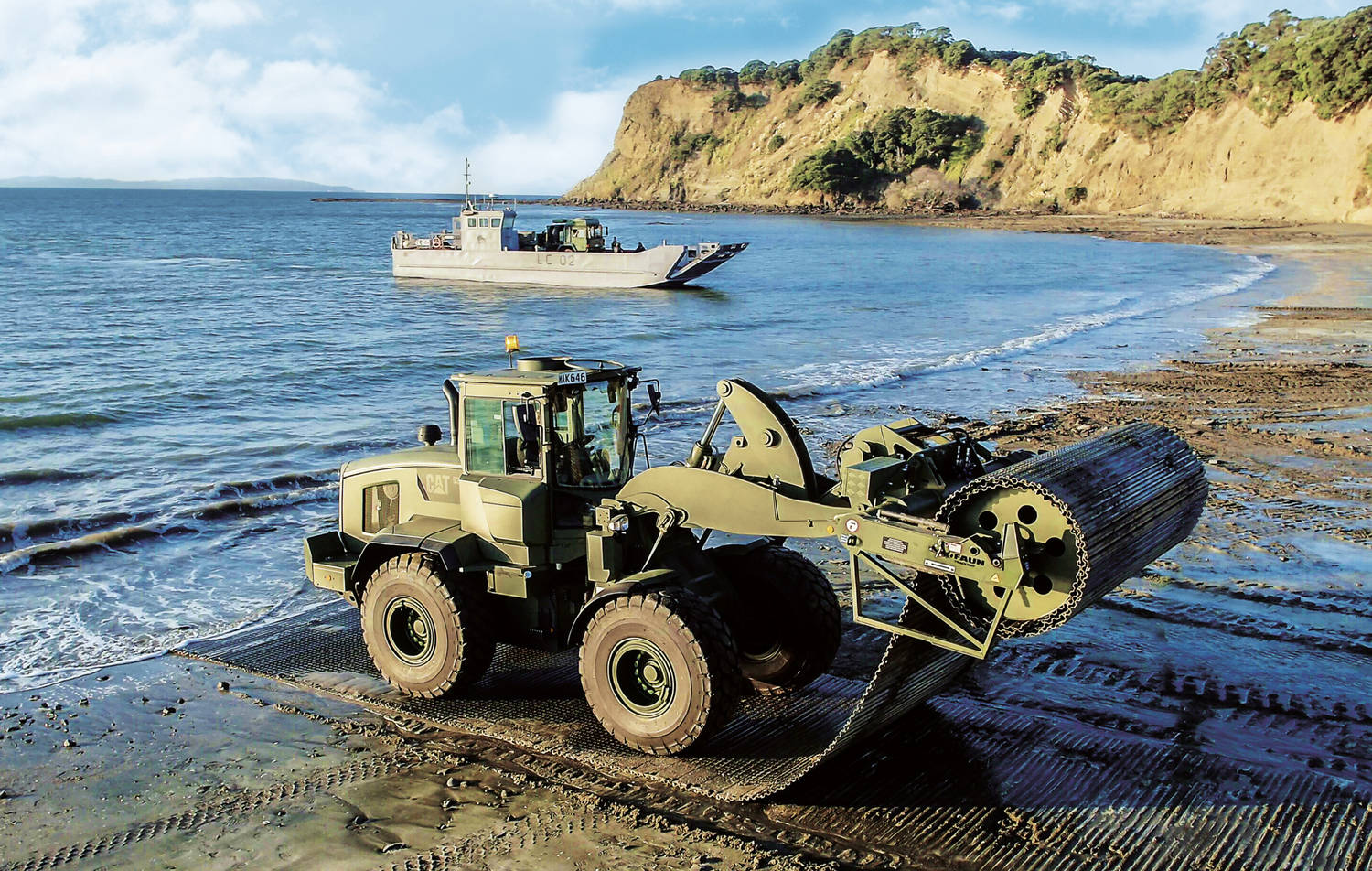 Mudflats and mangroves are no stranger to Armed Forces and their vehicles, although without proper access equipment progress is slow.
One of the challenges that fleets can face is facilitating beach landings; both wheeled and tracked vehicles can struggle to gain traction on soft ground, which makes navigating sand a tricky task. Vehicles can quite easily become rutted and need to be dug out. Having to stage a rescue, whilst causing troops to expend considerable time and effort, can also pose a real risk to personnel and assets. Snow, marsh and desert can also prove problematic.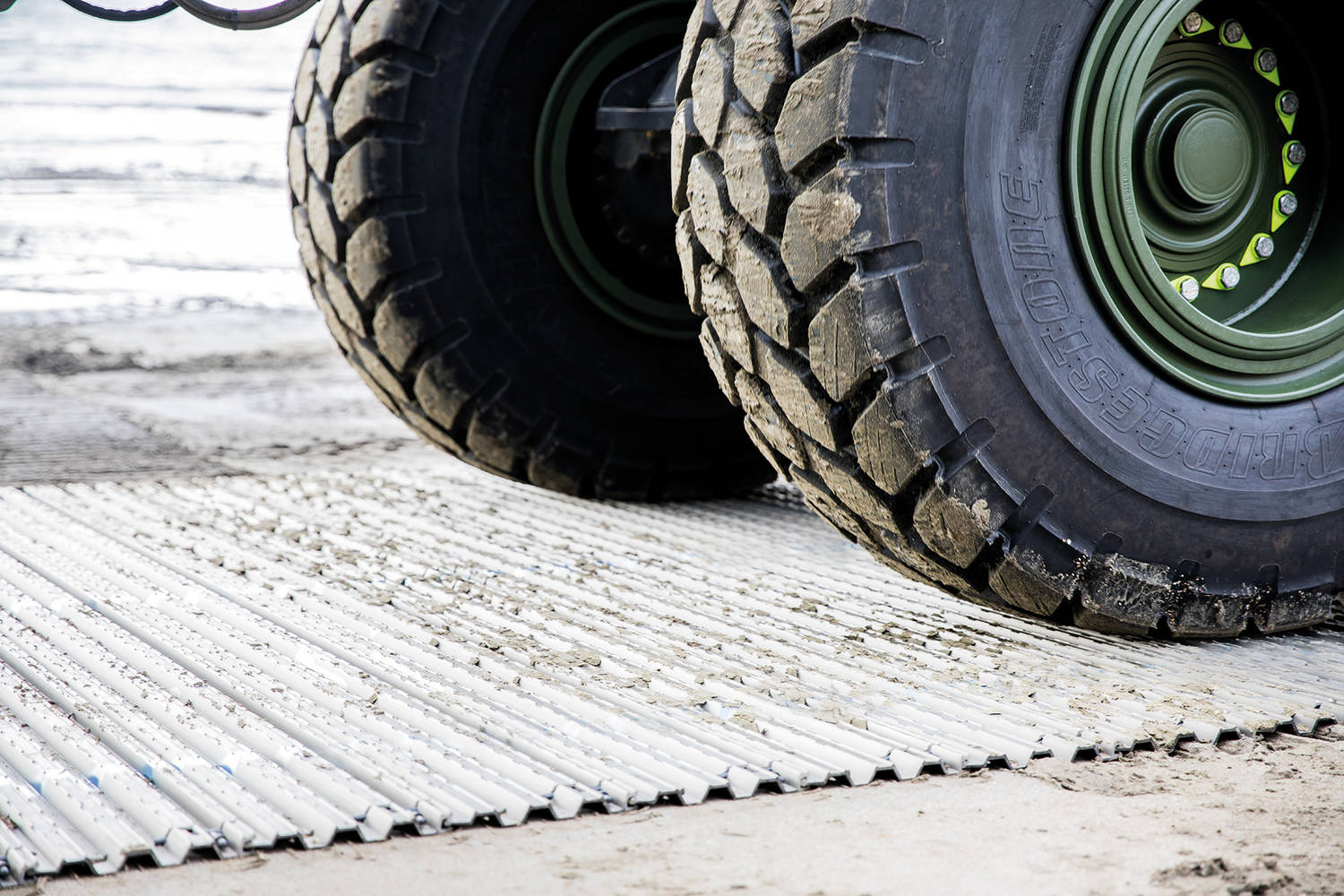 A portable access route can provide a near immediate solution to challenging terrain conditions, helping to ease and speed mobility as well as helping to ensure a vehicle's life expectancy is not cut short by extreme conditions.
Versatile in its capability, the M30H Trackway® panel is the ideal solution for approach roads, gap crossing, temporary roadways, beach landings, flooring and helipads.