About Us
We hold a prestigious reputation worldwide, with over 75 years' experience in the design and manufacture of premium products and tailored solutions.

Today the growth of the brand has led to the formation of our three sectors; Trackway® Defence, Trackway® Access, and Trackway® Engineering, focusing on specialised, custom-made solutions for the most demanding markets.
We are proud to be a division of the KIRCHHOFF Group, boasting Europe-wide manufacturing expertise, with offices and production facilities in Germany, France, The Netherlands, Switzerland, Belgium and UK.

Our History
1940
1942
1960
1964
1967
1968
1975
1996
2007
2008
2011
2013
2014
2015
2016
2017
2018
2019
2020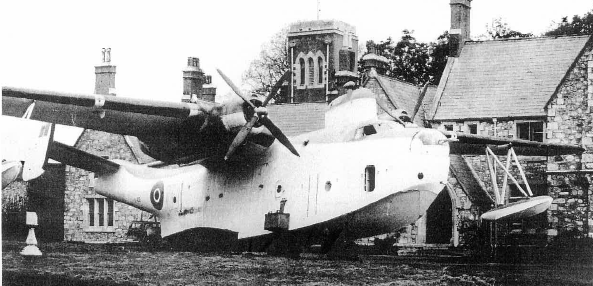 1940
Laird Anglesey Ltd was founded in Beaumaris, Anglesey to repair Catalina Flying Boats during World War II.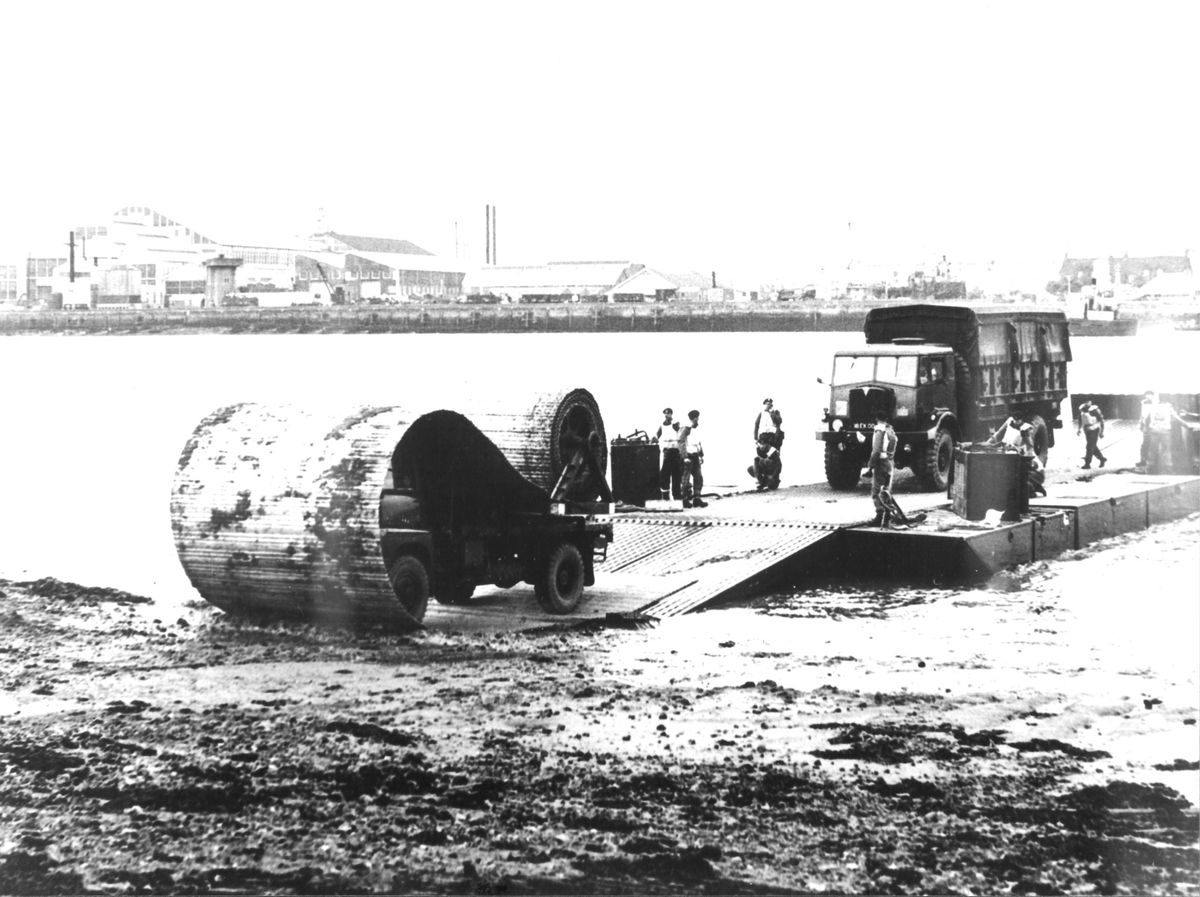 1942
As specialists in aluminium alloy fabrication, Laird Anglesey Ltd diversified to manufacture different military products to support UK MOD in World War II.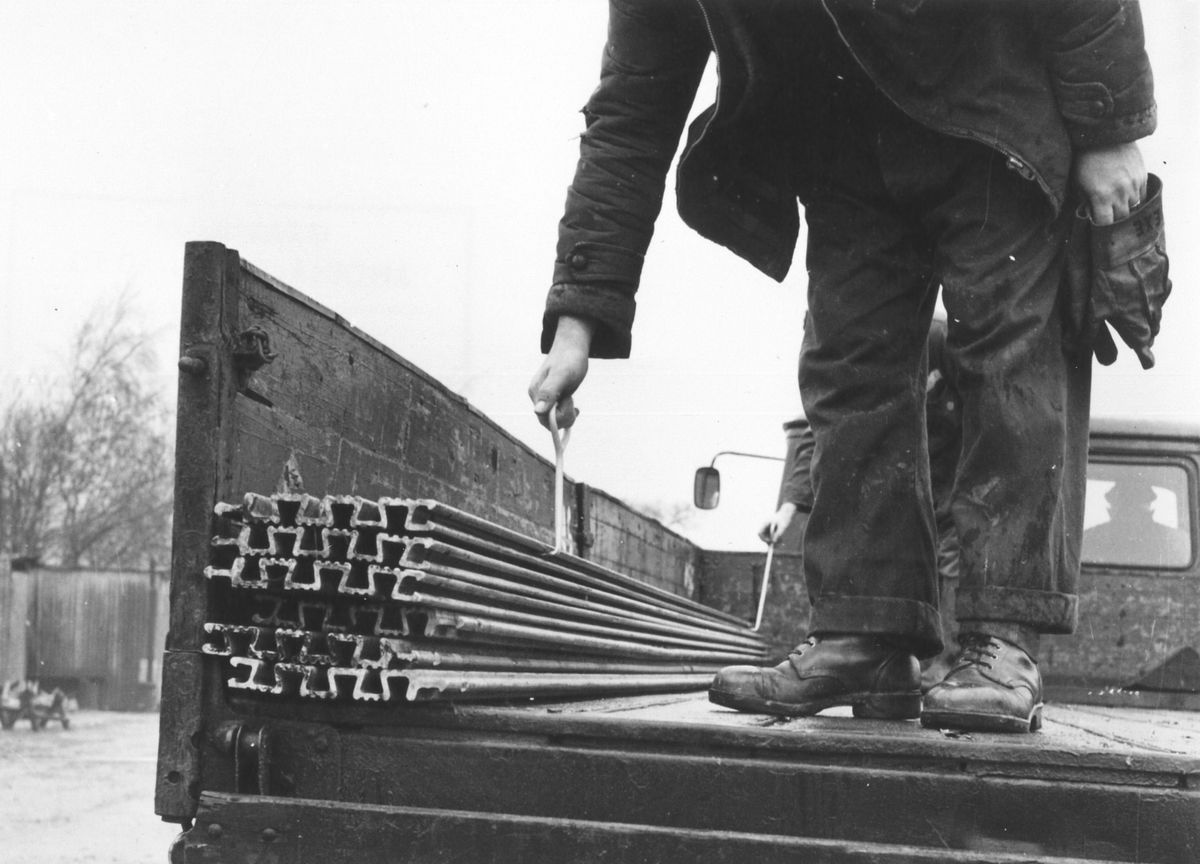 1960
In partnership with the UK MOD, Trackway® solutions were designed to improve the capability of expeditionary vehicles in difficult terrain conditions.
Trackway® products were also developed to construct temporary runways for installation into remote areas.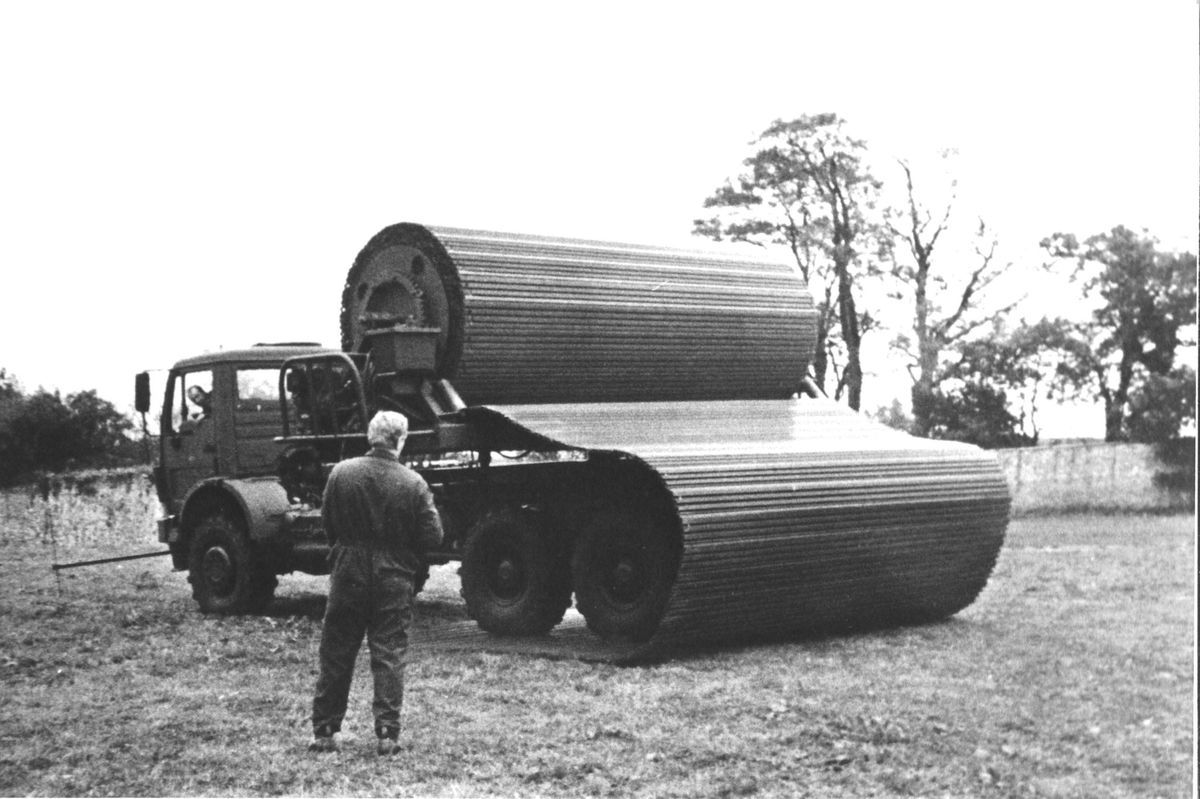 1964
Laird Anglesey Ltd began manufacturing Trackway® products for supply to militaries worldwide.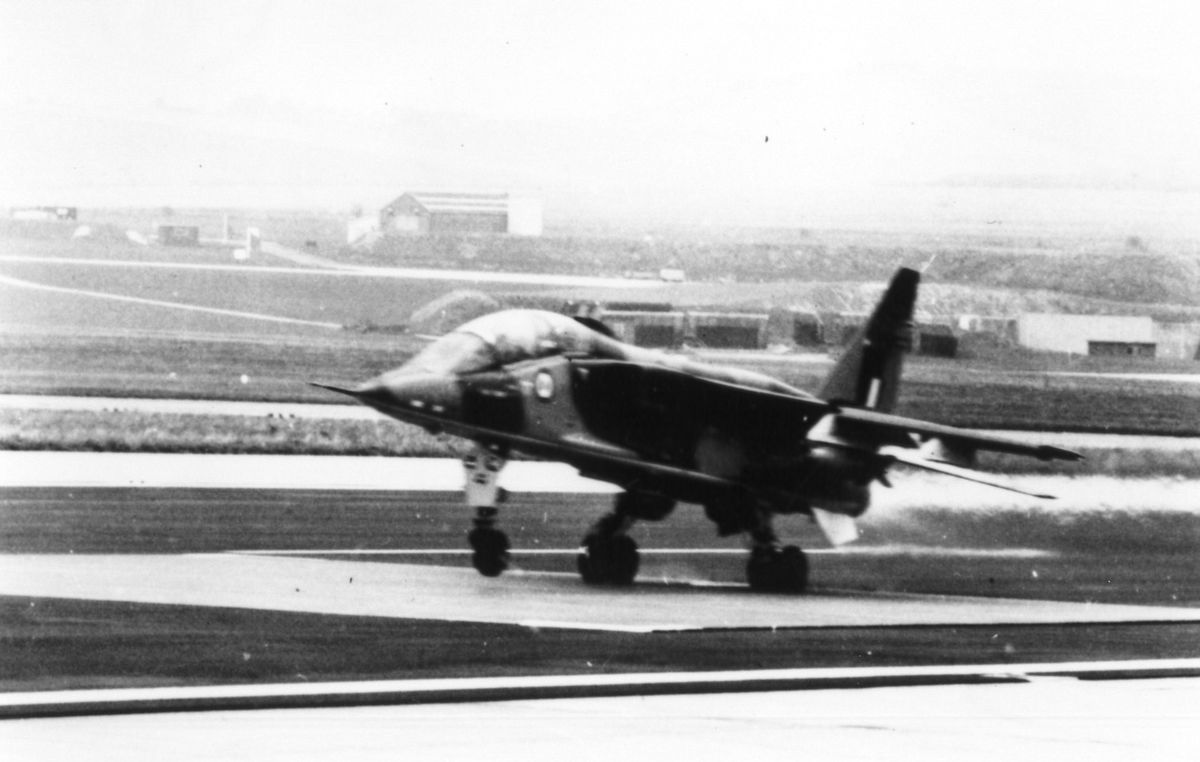 1967
Laird Anglesey Ltd launched MLC 30 Trackway®.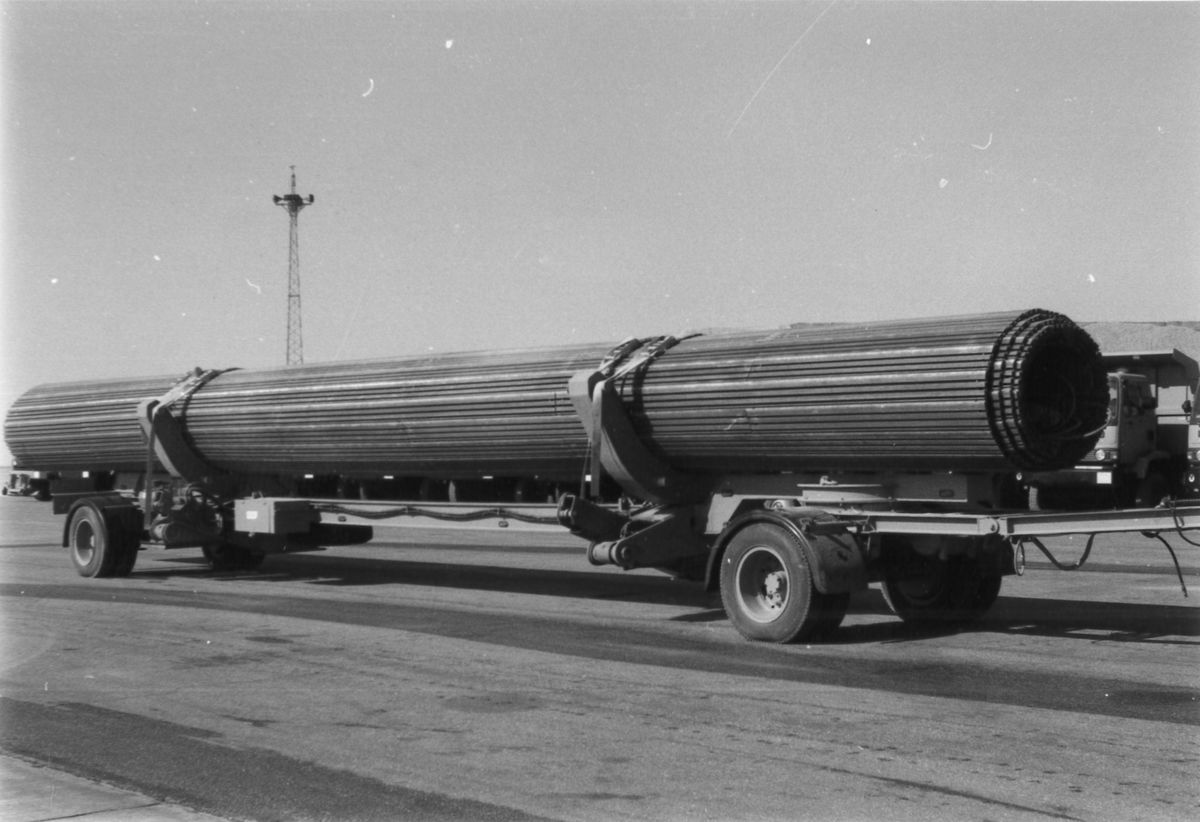 1968
Laird Anglesey Ltd launched MLC 60 Trackway®.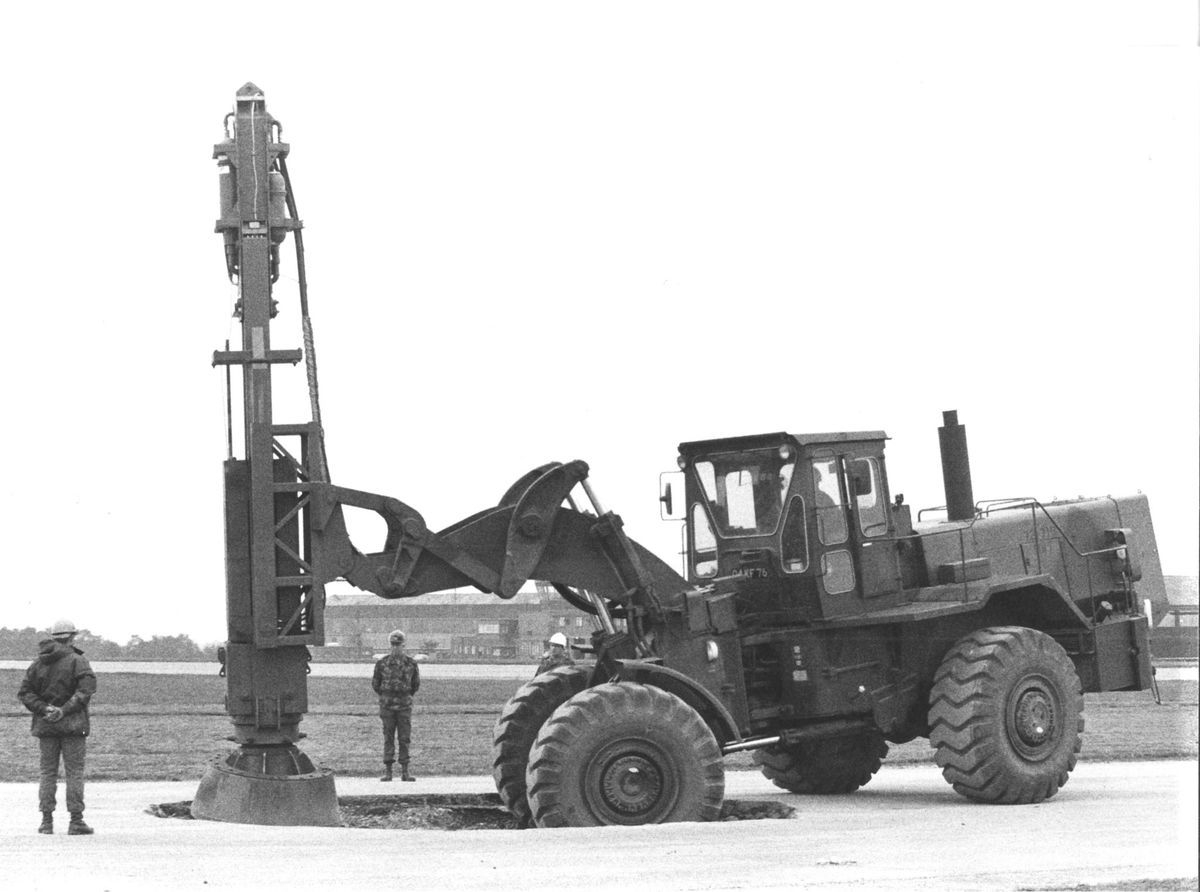 1975
UK MOD used MLC 60 Trackway® as an airfield Bomb Damage Repair Mat (BDRM).
1996
Laird Anglesey Ltd was acquired by FAUN GmbH, part of the Kirchhoff group.
The company name became FAUN Municipal Vehicles Ltd and new premises in Llangefni, Anglesey were designed for manufacture of both Refuse Collection Vehicles and sweepers, and FAUN Trackway® solutions for military customers.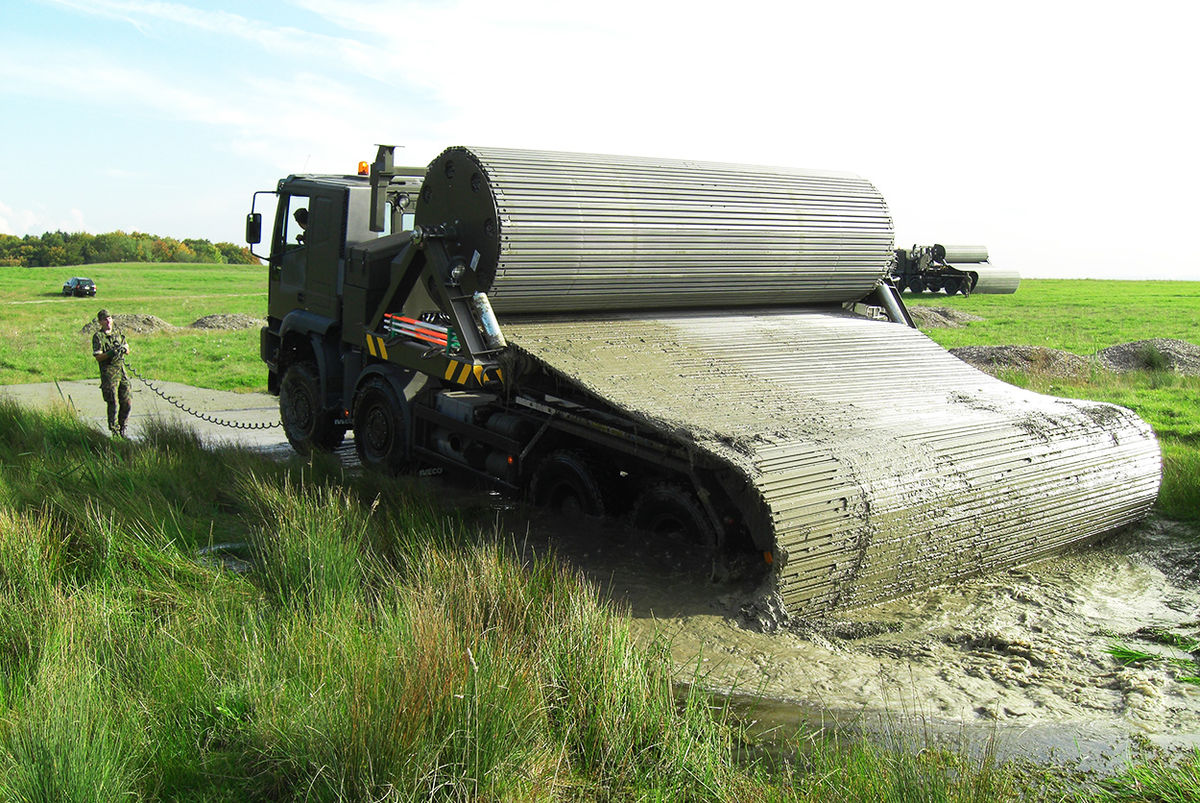 2007
Heavy Ground Mobility System (HGMS), a rapid deployment and recovery system for MLC 70 Trackway® was designed for the Norwegian Army, who later purchased the system following extensive trials.
The Swiss and Swedish Armies also purchase HGMS equipped with MLC 70 Trackway® in a joint procurement programme.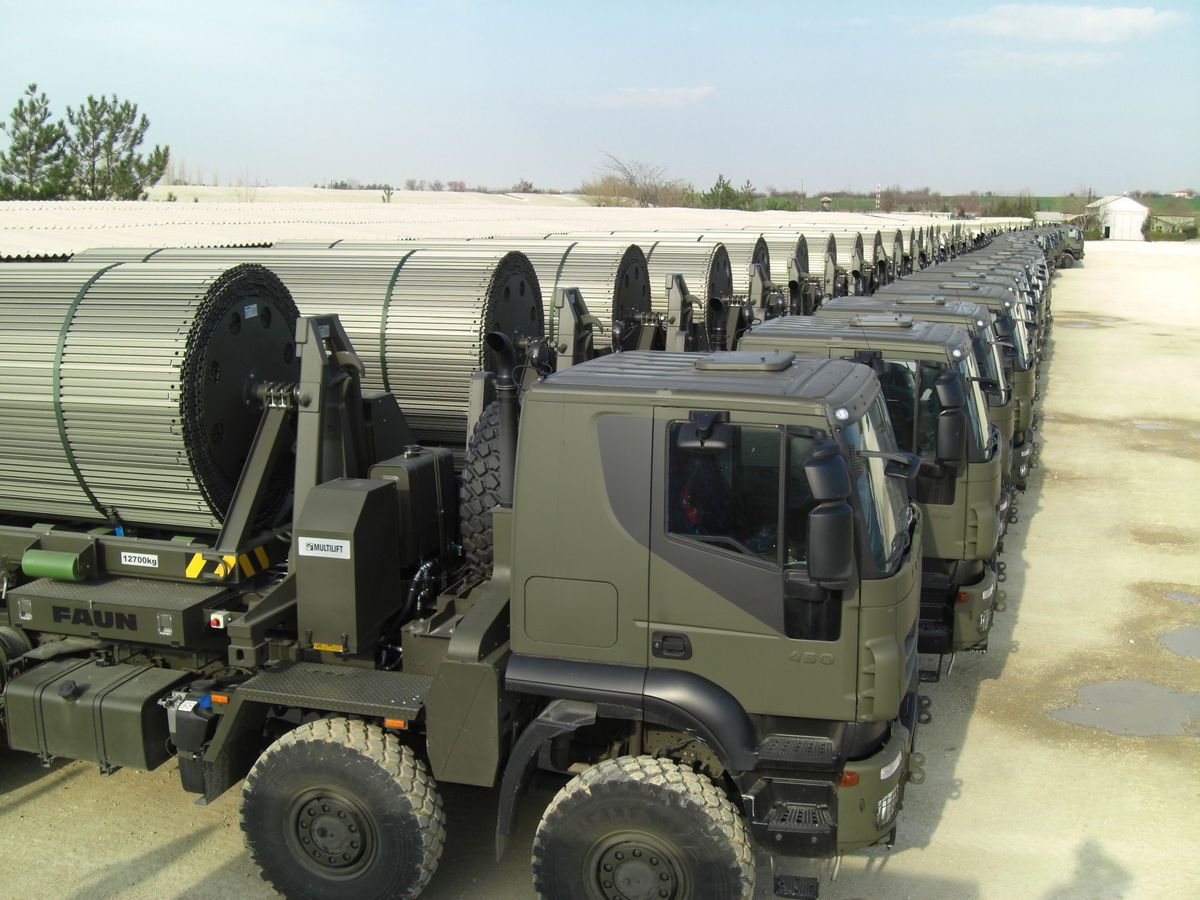 2008
The Turkish Army purchase Heavy Ground Mobility System (HGMS) integrated and supplied with IVECO Trakker vehicles.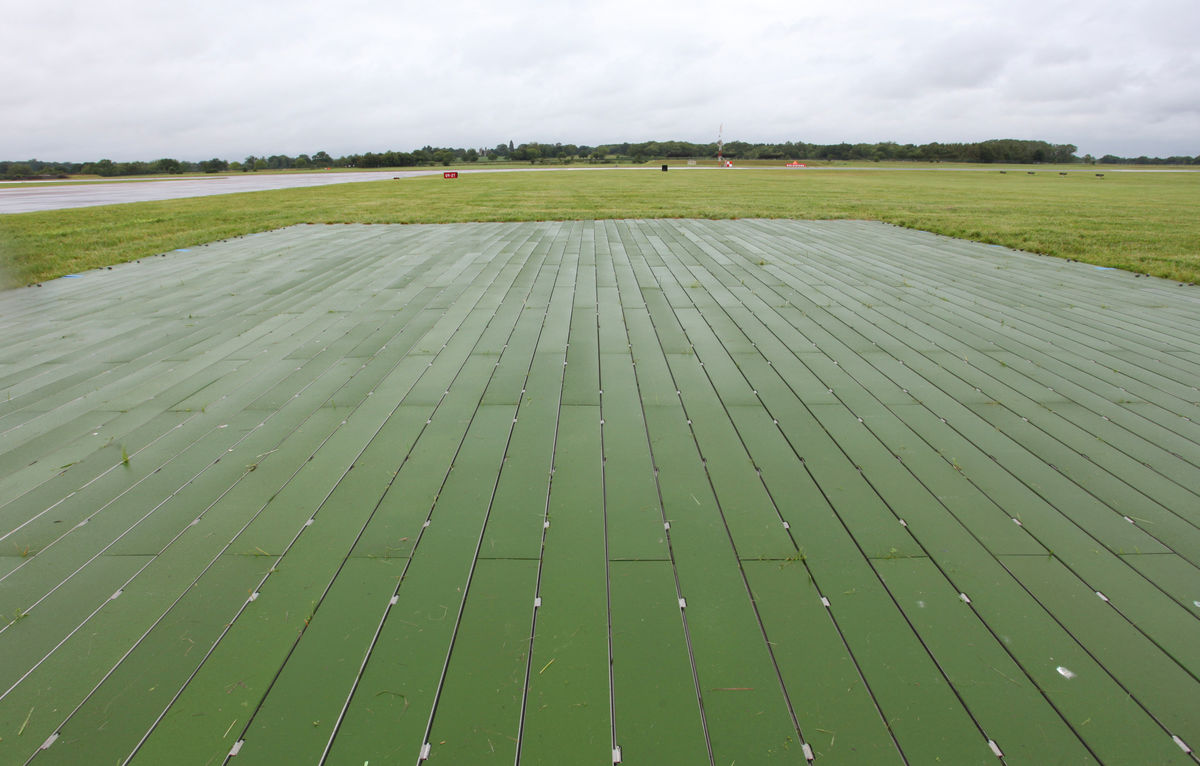 2011
The Australian Army commission FAUN Trackway® to design an expedient runway panel for UAVs, which is later ordered and trialed in 2013.
FAUN Trackway® establish FAUN Trackway USA, Inc. based in Washington DC, to provide North and South America, and Canada with a local office and a dedicated team.
FAUN Municipal Vehicles Ltd acquire Zoeller Waste Systems changing the legal company name to FAUN Zoeller (UK) Ltd.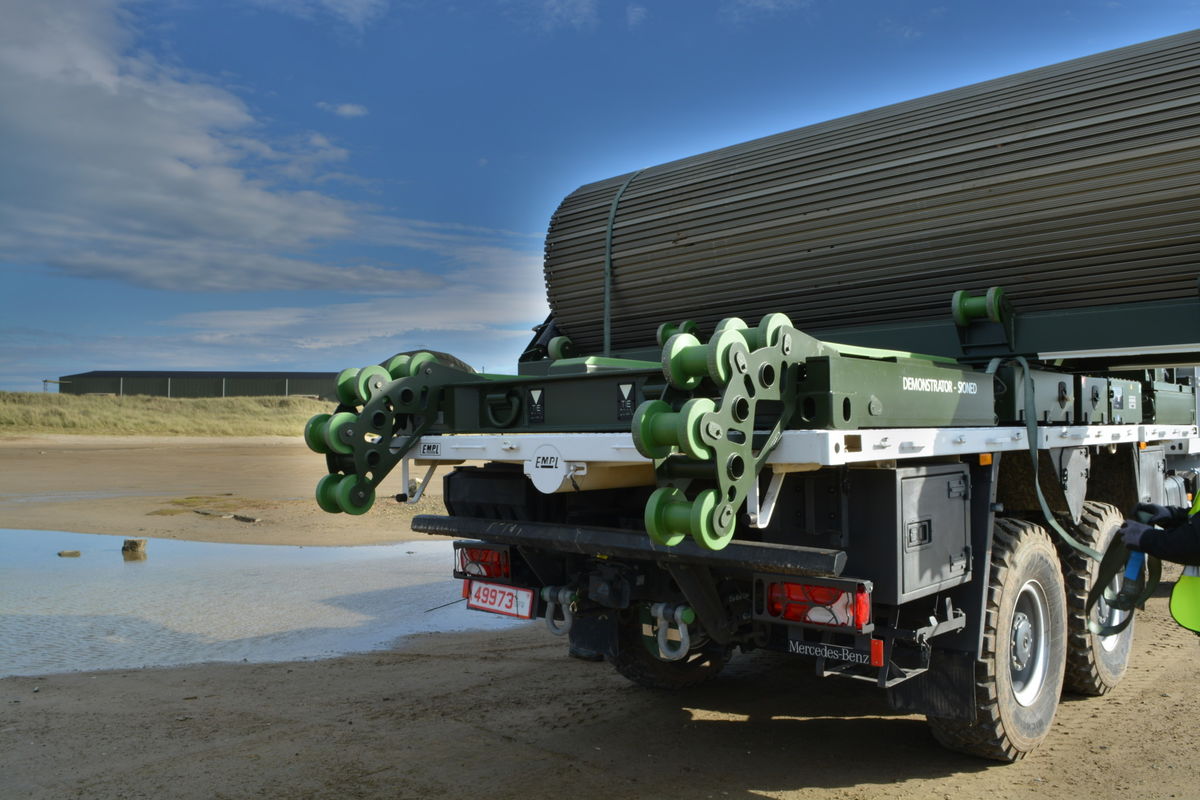 2013
Singapore Armed Forces contract FAUN Trackway® for a bespoke Heavy Ground Mobility System (HGMS) with a stand-alone power supply, to enable the Trackway® to be deployed and recovered without the need to take power from the transportation vehicle.
Known as the Heavy Ground Mobility System Independent Variable (HGMS-IV).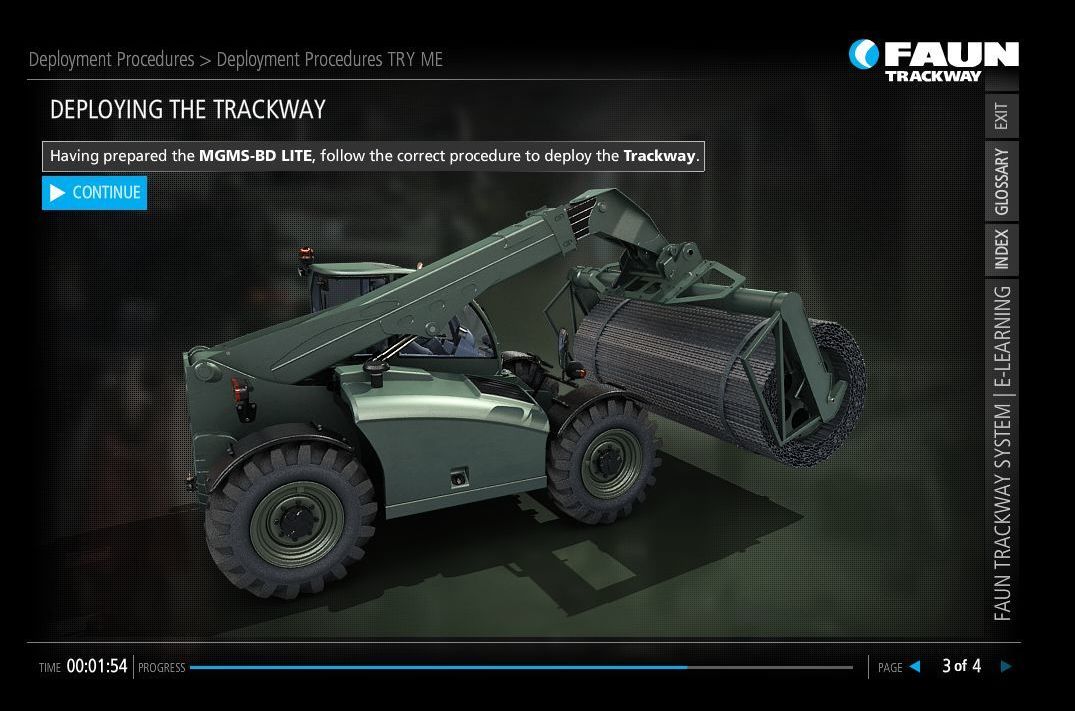 2014
Order completed for the Danish Armed Forces including Medium Gound Mobility System Beam Dispenser's (MGMS BD), and Heavy Ground Mobility System's (HGMS).
Computer Based Training of FAUN Trackway® solutions launched, allowing armed forces to remotely train personnel anywhere in the world.
2015
FAUN Trackway® becomes its own legal entity as FAUN Trackway Limited.
Awarded Investors in People certification.
Secured prestigious Made In Wales award for Best New Product for our innovative Containerised Helipad in a Box.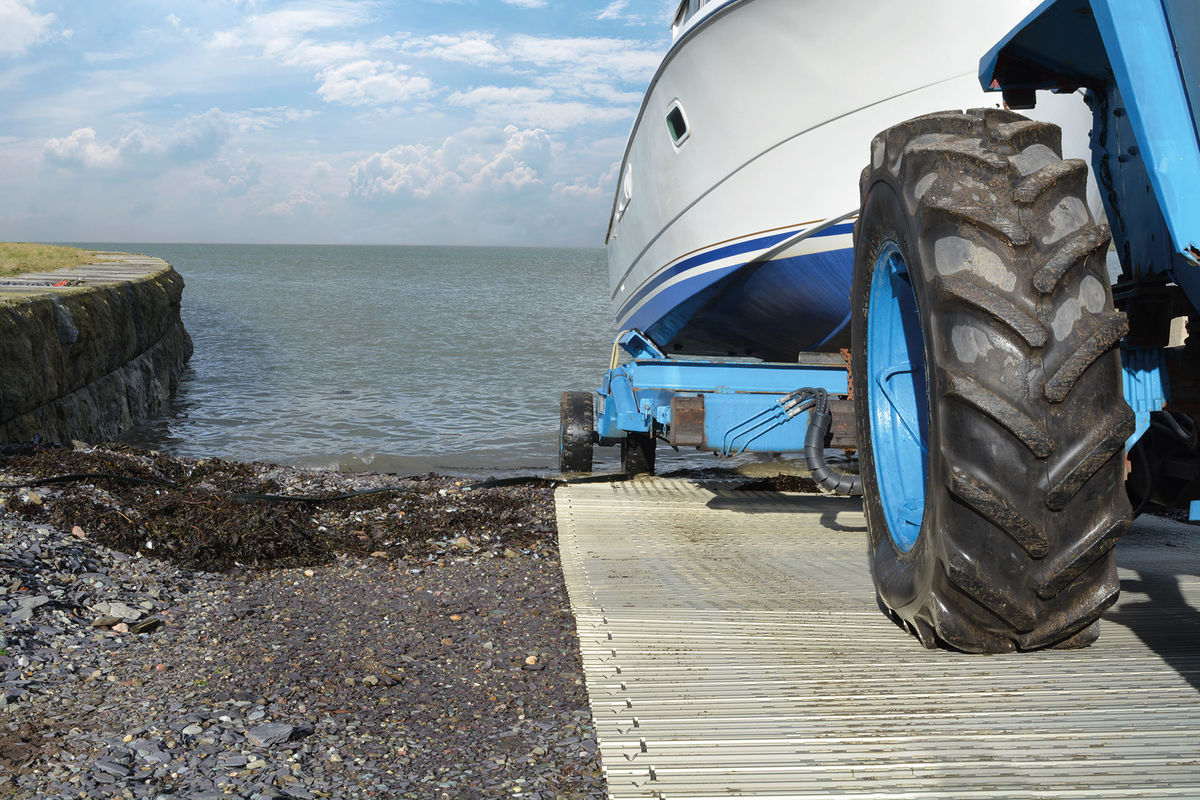 2016
The launch of Trackway® Access and Environment, with the production of a Commercially of the Shelf (COTS) product range for the civilian industry.
Achieved Fully Integrated 9001, 14001 and 18001 Management System.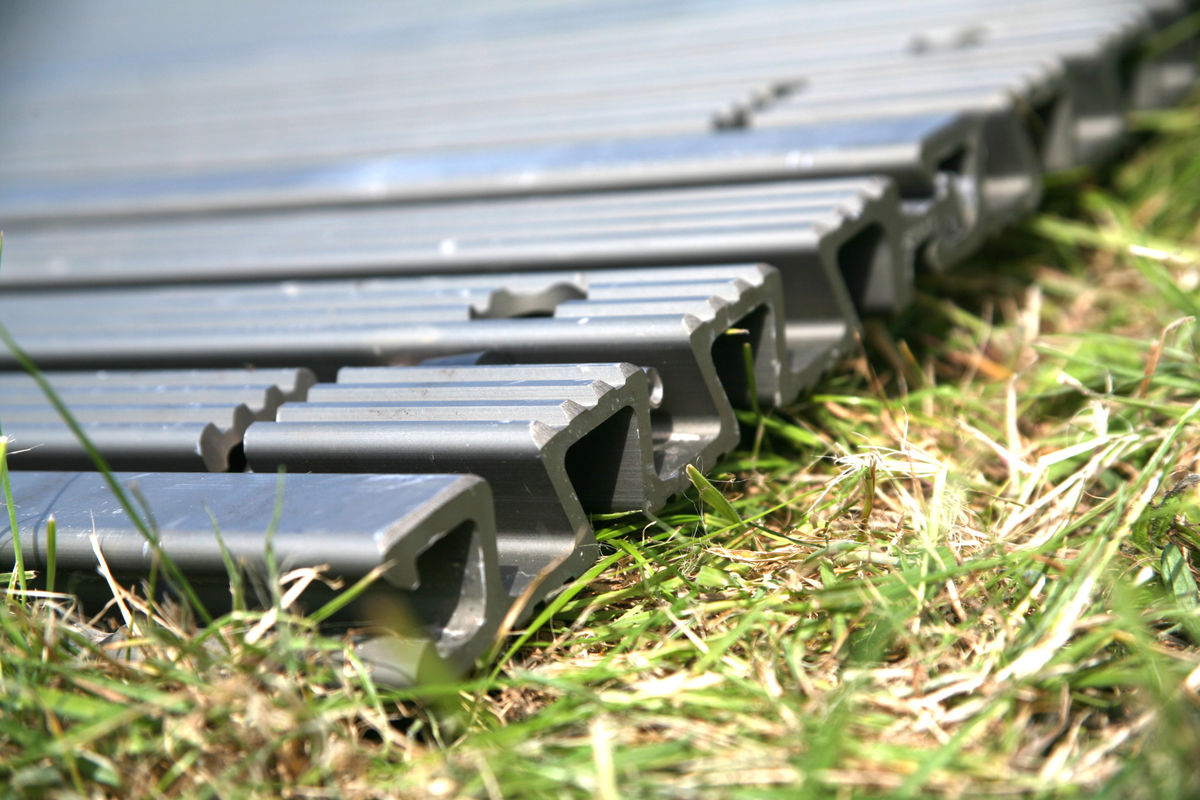 2017
MLC70 Trackway®'s full capability recognised to withstand axles loads up to MLC150 dependent on ground conditions, including indefinite use with MLC70 loaded vehicles at ground condition of 3% California Bearing Ratio (CBR).
Swiss Armed Forces commit to a repeat order for Heavy Ground Mobility System (HGMS).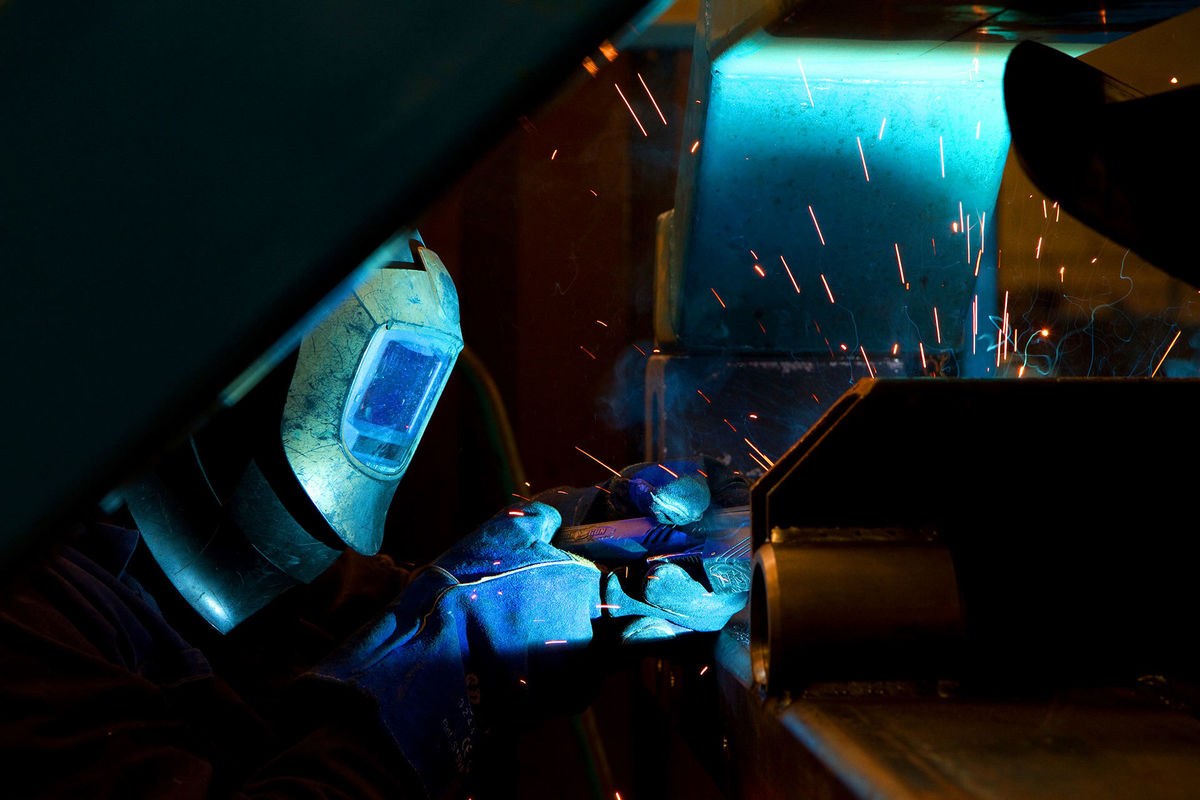 2018
Achieving Fit 4 Nuclear status following a 6 month programme, enabling us to diversify our bespoke manufacturing services to the energy and nuclear sectors.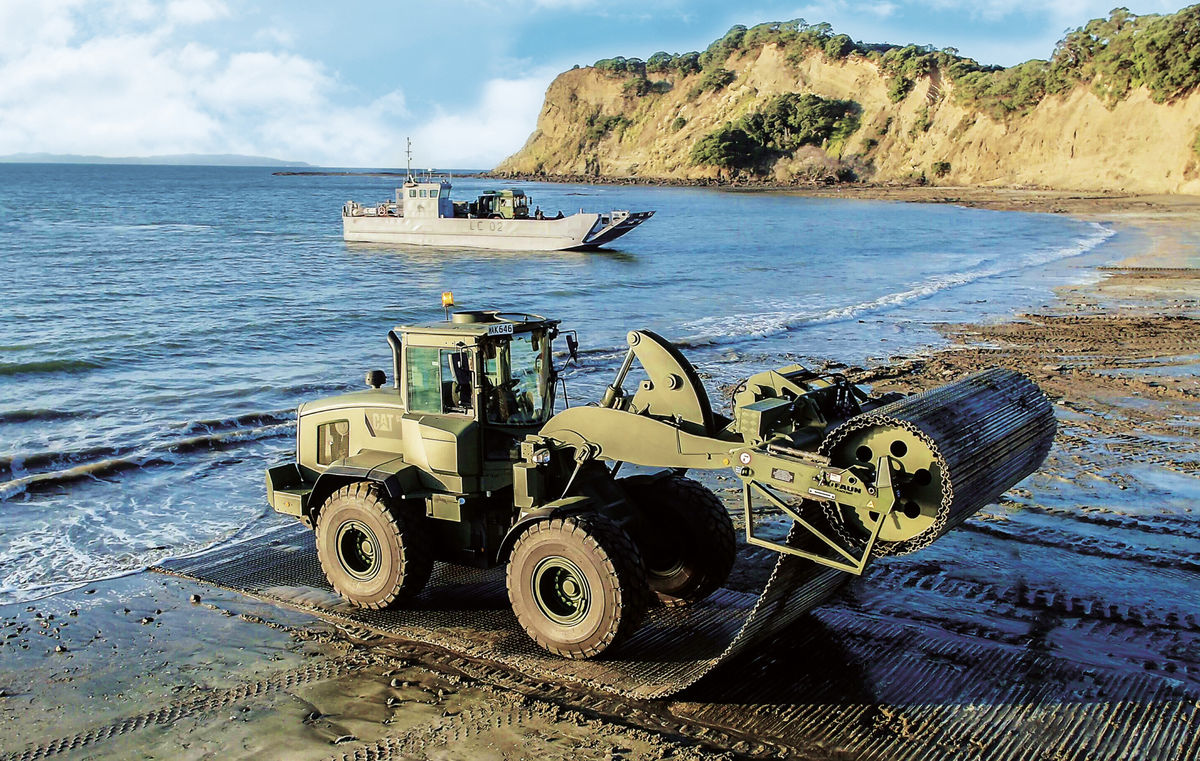 2019
FAUN Trackway® successfully completed the delivery of Medium Ground Mobility Systems to the New Zealand Defence Force. The New Zealand Defence Force were also successfully trained in this equipment allowing them to use their brand new addition straight away with ease.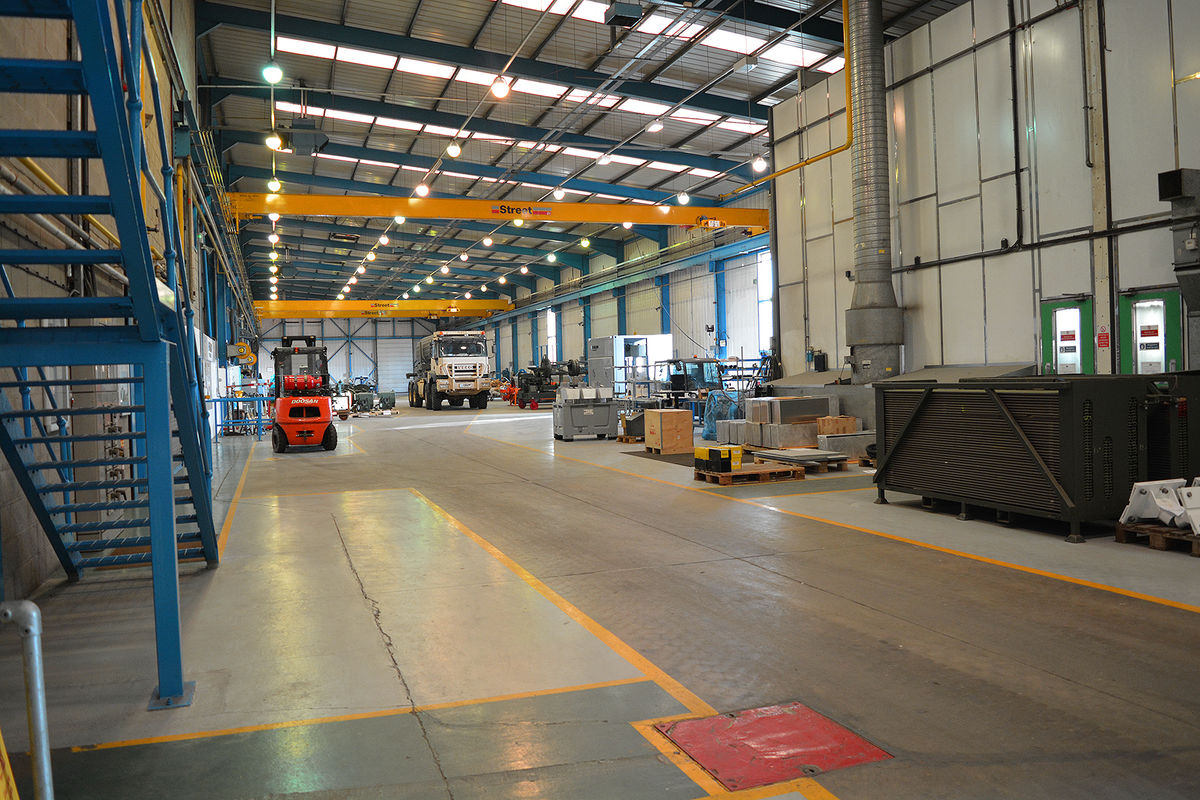 2020
FAUN Trackway® achieved the highest BS EN1090 qualification of Execution Class 4. In the same year we also transitioned from ISO 18001:2018 (OHS) to ISO 45001:2018 as well as retaining out ISO 9001:2015 (QMS) and ISO 14001:2015 (EMS) standards.
SUSTAINABILITY
Designed to minimise environmental damage and protection of delicate habitats, the quality of our manufacturing techniques mean our Trackway® panels have a long working life and are 100% recyclable. Significantly more hard-wearing than plastic alternatives which need to be frequently changed, our aluminium panels reduce ruts forming in the ground and once dismantled, leave no trace within the surrounding environment.
We hold ISO 14001:2015 certification. Our full policy can be download below.
WHY CHOOSE US?
We maintain an innovative approach to engineering mobility solutions. With an ever changing physical environment, the complexity of modern logistical planning, and the evolution of vehicles, we strive to create solutions that are responsive to change.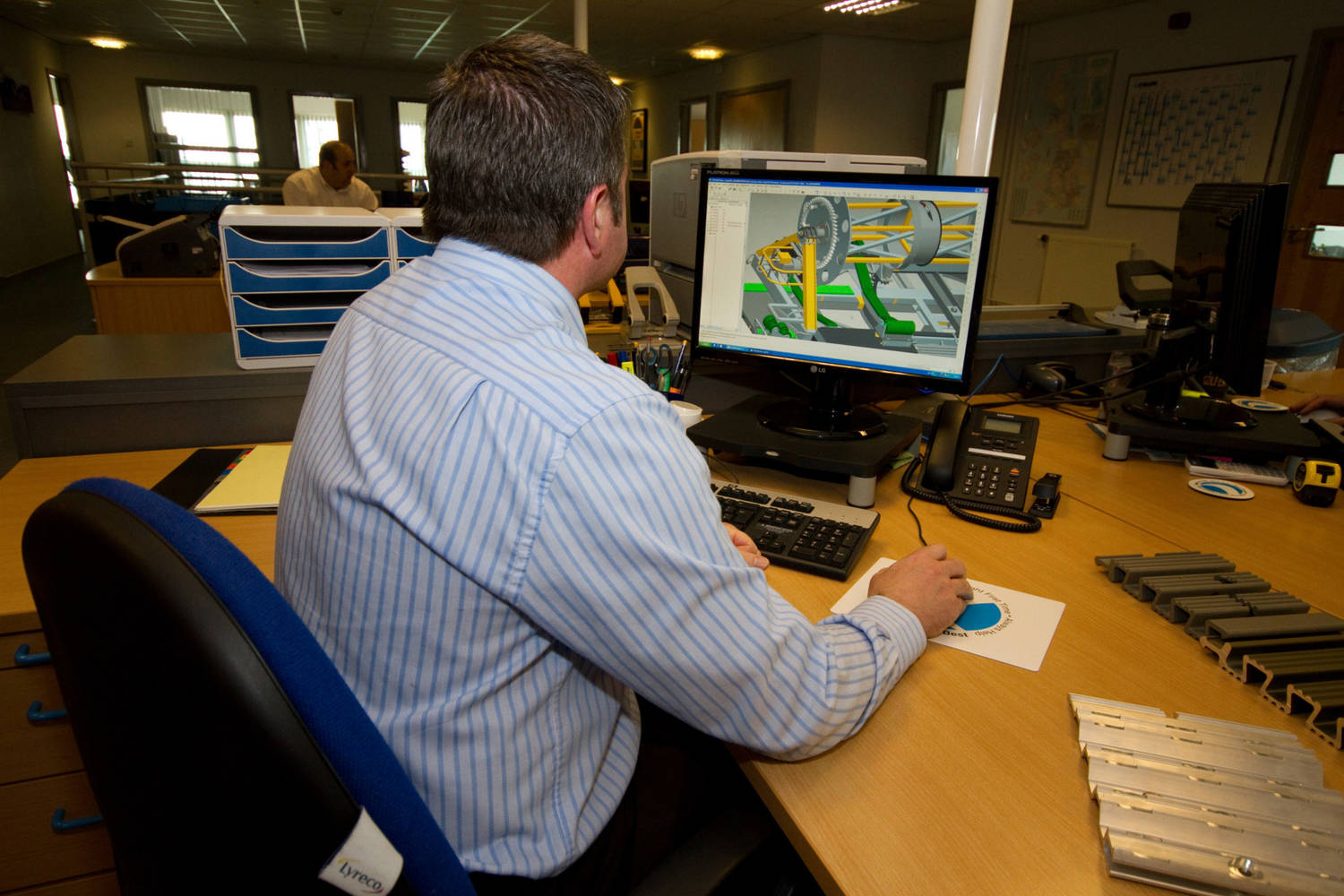 IN-HOUSE ENGINEERS
Our dedicated engineering team convert progressive ideas into high quality products ready for the toughest logistical challenges, creating sustainable solutions that make operations faster and simpler.
Value, stability, and social responsibility, are the building blocks of our corporate culture.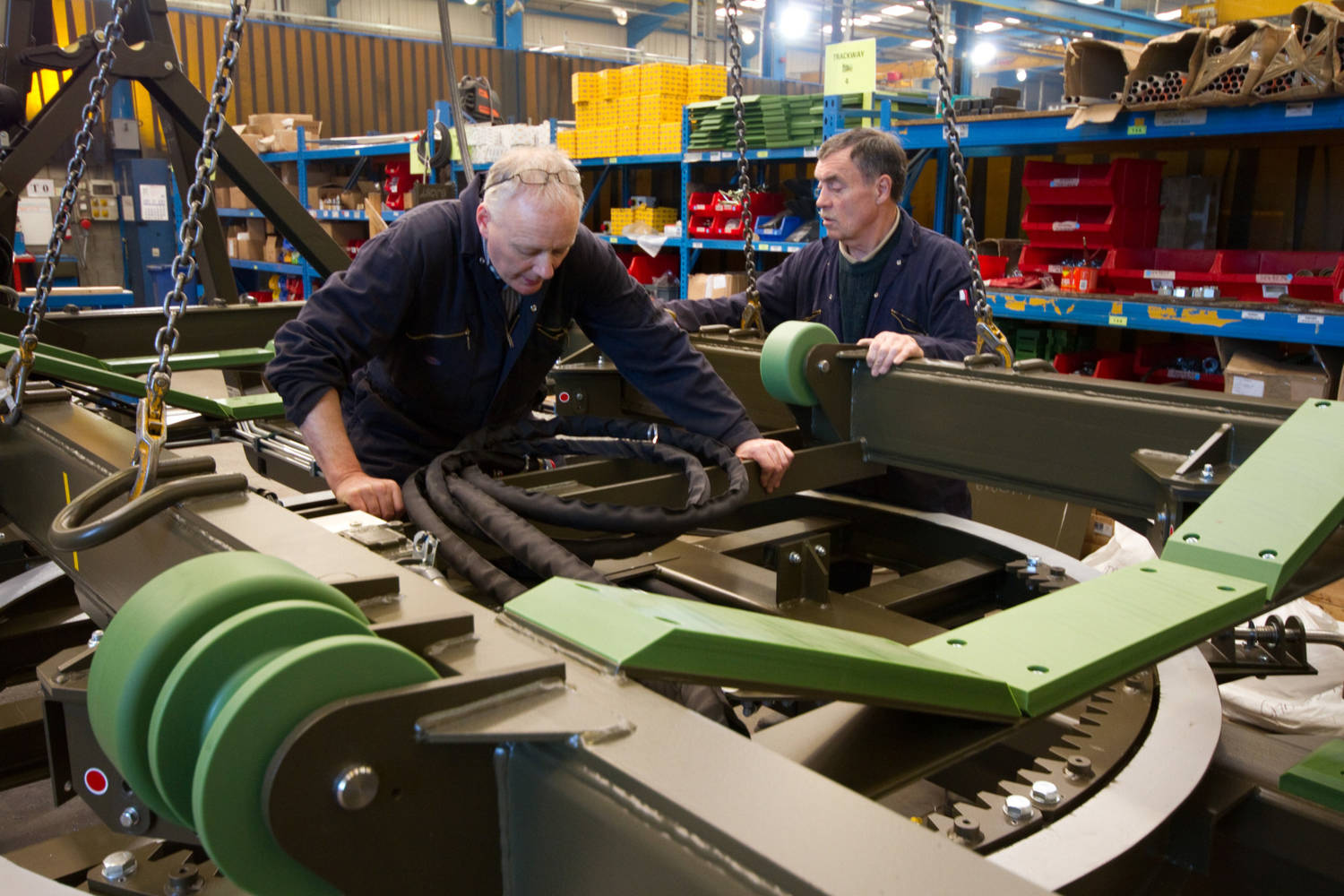 QUALITY
We are dedicated to quality, certified in accordance with ISO 9001:2015. Our full policy can be download below.
Our Continuous Improvement Process (CIP) system is fully adopted by the FAUN Trackway® team.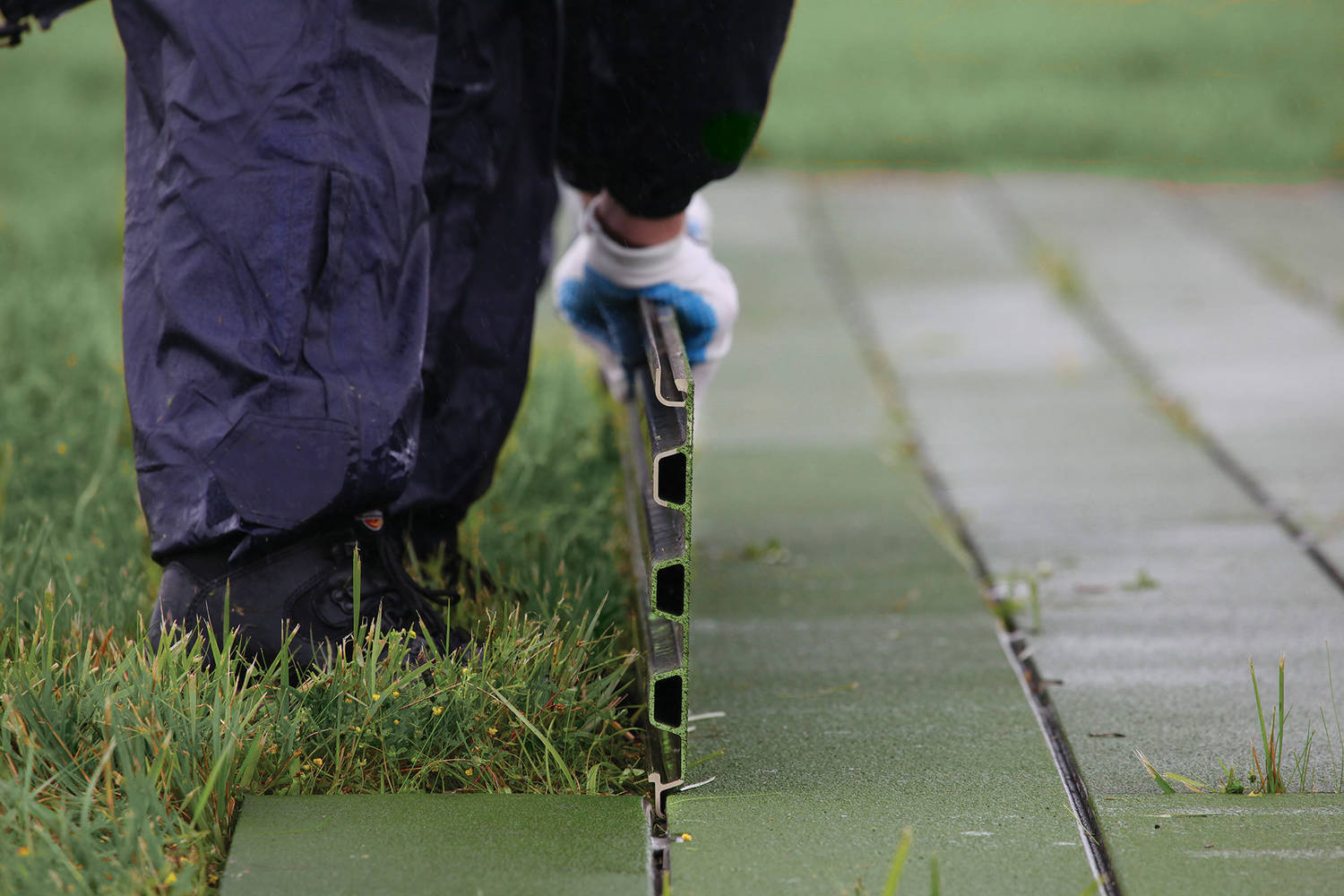 SUPPORT
We offer through-life support of our products, including provision of spare parts, servicing, refurbishments and product training. All training can be tailored to your needs.
Vision, Mission, and Values
VISION
To be the global provider of choice for high quality terrain access systems and bespoke manufacturing services.
MISSION
Meeting the demanding requirements of our international markets through bespoke manufacturing services and the design, production and delivery of innovative terrain access systems.
VALUES
Prestigious Reputation for exceptional quality and premium products
Esteemed Partnerships reinforced through strategic collaborations
Skilled Workforce invested in a culture of innovation and involvement
Renowned Service to surpass customer expectations with tailored solutions
POLICIES AND STATEMENTS
FAUN Trackway® wishes to conduct all business in an honest and ethical manner. We take a zero-tolerance approach to bribery and corruption and are committed to: (i) acting professionally, fairly and with integrity in all our business dealings and relationships wherever we operate; (ii) implementing and enforcing effective measures to counter bribery and corruption.
Please take the time to read our full Policy.
We are committed to protect the environment from the adverse impacts of its business operations.
Please take the time to read our full Policy.
This policy confirms our commitment to meeting the quality standards expected by our customers, and applies to all areas of the organisation.
Please take the time to read our full Policy.
This policy confirms our commitment to adhering to the Health and Safety standards.
Please take the time to read our full Policy.
This policy details the information we collect.
Please take the time to read our full Policy.

Global Network
For further information contact one of our Global Representatives, local to your area.